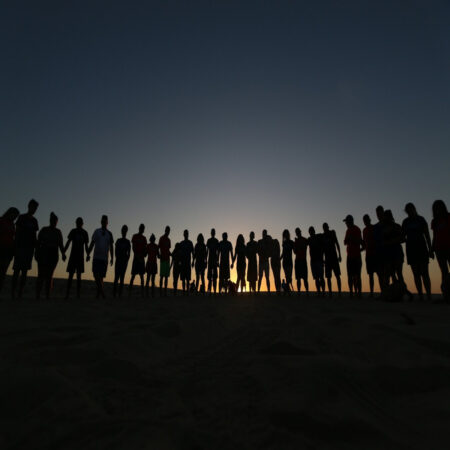 Percy Martinez Cultural Diversity Scholarship 2023
Applications are invited from qualified domestic and international applicants for Percy Martinez Cultural Diversity Scholarship 2023/2024 to be awarded to candidates applying for a undergraduate program in the US.
This scholarship is a opportunity that offers $5,000 to qualified domestic and international undergraduate candidates. This program is sponsored by Percy Martinez and hosted by Universities in the USA. Percy Martinez, with his vast experience in various fields, recognizes the importance of cultural awareness in today's globalized world. This scholarship aims to support individuals who are dedicated to fostering unity, promoting cultural understanding, and celebrating the rich tapestry of global traditions.
SEE ALSO: University of Alberta International Scholarships 2024
Scholarship Summary:
Scholarship Sponsor(s): Percy Martinez
Host Institution(s): Universities in the USA
Scholarship Worth: $5,000
Number of Awards: Several
Study Level: Undergraduate Students
Nationality: Domestic & International Students
Requirement and Eligibility Criteria for Percy Martinez Cultural Diversity Scholarship 2023:
Educational Status: Whether you're in High School, an Undergraduate, or a Graduate, this scholarship is open for you.
Engagement with Cultural Activities: Applicants should either:
Have volunteered or participated in cultural exchange programs.
Demonstrated a clear interest in promoting cultural understanding.
Organized or been part of events that celebrate diversity.
Recommendations: Two letters of recommendation are required. These can be from teachers, community leaders, or other professionals who can vouch for the applicant's dedication to promoting cultural understanding and unity.
SEE ALSO: Yale Young African Scholars Programme 2024
Application Procedures for the 2023/2024 Percy Martinez Cultural Diversity Scholarship (how to apply):
To be a part of this exciting opportunity, applicants need to:
Express Themselves: Choose between a video (3-4 minutes) or a short essay (400-600 words) to answer the following: How would you promote cultural understanding and unity in a diverse community? Share a personal experience or a project idea.
Fill and submit the online application form with all required information and the short essay
Application Deadline: December 31, 2023
For more information about this opportunity, Visit the Official Website.