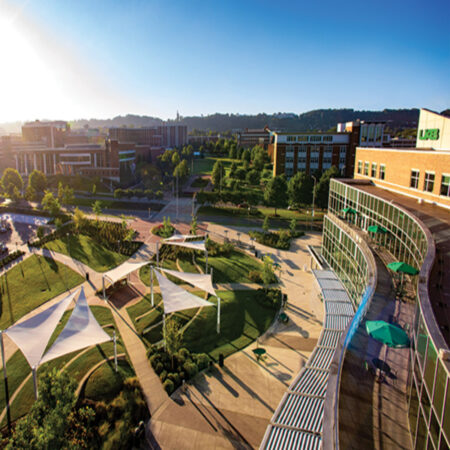 UAB Scholarships for International Students 2023
Application is now open for suitably qualified international candidates to enroll for UAB Scholarships for International Students for the 2023/2024 academic session. This program is open to Undergraduate candidates.
This Tuition award scholarship is an opportunity that offers $7,500 to qualified Undergraduate students. This program is sponsored by University of Alabama at Birmingham – USA and is to be taken at University of Alabama at Birmingham – USA. The UAB International Scholarship, valued at US $7,500 per year, is available to applicants who are enrolling as first-year, full-time. Graduate from a secondary or high school (up to 2 years prior to intake) with a minimum grade point average of 3.0/4.0.
The University of Alabama at Birmingham (UAB) is a public research university in Birmingham, Alabama. Founded in 1969 in the University of Alabama System, UAB has grown to be the state's largest single employer, with more than 24,200 faculty and staff and over 53,000 jobs at the university and in the health system. The university is classified among "R1: Doctoral Universities – Very high research activity". UAB offers 140 programs of study in 12 academic divisions leading to bachelor's, master's, doctoral, and professional degrees in the liberal arts, humanities, mathematics, social, behavioral, natural and physical sciences, business, education, engineering, and health-related fields such as medicine, dentistry, optometry, nursing, and public health. In the fall of 2020, 22,563 students from more than 110 countries were enrolled. The UAB Health System, one of the largest academic medical centers in the United States, is affiliated with the university. UAB Hospital sponsors residency programs in medical specialties, including internal medicine, neurology, physical medicine and rehabilitation, surgery, radiology, and anesthesiology.
SEE ALSO: Adamawa State Scholarship Trust Fund 2023
Scholarship Summary:
Scholarship Sponsor(s): University of Alabama at Birmingham – USA
Scholarships to be taken at: University of Alabama at Birmingham – USA
Scholarship Type: Tuition award
Scholarship Worth: $7,500
Number of Awards: Several
Scholarship level: Undergraduate
Nationality: International students
Requirement and Eligibility Criteria for UAB Scholarships for International Students 203:
Applicants must be international students.
Students admitted into undergraduate degree program.
The award is available for undergraduate courses offered at the University.
Based on academic merit
Students enrolling full time in the Honors program in the semester for which the scholarship is awarded.
RApplicants must have a High school certificate or equivalent.
Candidates must be highly motivated, responsible, and able to work independently in a structured manner and as good interpersonal and communication skill.
Applicants must hold an offer for a full-time program at University of Alabama at Birmingham – USA
Application process based on merit and evidence of leadership.
English Language Requirement: Applicants are required to provide evidence of meeting the UAB's minimum English language proficiency requirements.
SEE ALSO: German Bundestag Exchange Scholarships 2023
Application Procedures for the 2023/2024 UAB Scholarships for International Students (how to apply):
You can apply online in one of two ways: (1) Through the institutional application or (2) Through the Common Application. Students should only submit one application.
What you need to submit to apply to UAB:
A completed application;
A non-refundable $40 application fee, payable by credit or debit card, or application fee waiver;
Your official high school transcript;
Your official ACT or SAT scores: Test scores included on an official high school transcript or submitted directly from ACT or College Board are considered official for admission purposes
UAB accepts both mailed and electronic transcripts – Mailing Address. Transcripts must be sent directly to UAB from the institution to be considered official. For transcripts sent through a secured transcript service (like Parchment, eScrip, or National Student Clearinghouse), please select University of Alabama at Birmingham from the vendor's dropdown menu.
Application Deadline: April 1, May 1 and November 1
For more information about this opportunity, Visit the Official Website.