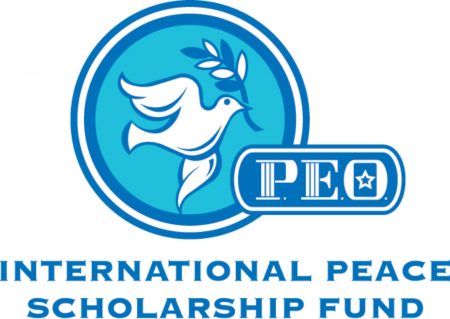 PEO International Peace Scholarships 2023 in USA & Canada
Suitably qualified international women students who are looking to pursue their postgraduate degree program in USA or Canada but do not know how to fund their study expenses are invited to submit application for the PEO International Peace Scholarships 2023 worth up to $12,500 for the 2023/2024 academic year.
The PEO International Peace Scholarships is an annual funding programme that is designed to help international women perfect their academic pursuit and reach for the stars. The PEO International fund will provide Postgraduate scholarships worth up to $12,500 to selected women from other countries for graduate study in USA and Canada.
P.E.O. is a philanthropic organization where women celebrate the advancement of women, educate women through scholarships, grants, awards, loans, and funding programs to motivate women to achieve their highest aspirations and perfect their academic pursuit.
SEE ALSO: University of Leeds 2023 Beit Trust Masters Scholarships in UK
Scholarship Summary:
Scholarship Sponsor(s): PEO International Peace Scholarships
Host Institution(s): Top universities in USA & Canada
Scholarship Worth: Up to $12,500 to cover every other expenses except family funds, tuition waivers, work scholarships, teaching assistant-ships, study grants and other scholarships which the applicant is expected to provide
Number of Awards: Not Specific
Study Level: Postgraduate
Nationality: International Students
Eligibility for the PEO International Peace Scholarships 2023 in USA & Canada:
Applicants must be an international student.
Applicants must be a woman.
Applicants must have a full year of coursework remaining, be registered and stay for the entire school year.
Applicants must have completed their bachelors degree program in related discipline.
Applicants must have applied of applying for a course of study in any recognized USA or Canadian university.
Applicants must meet the basic requirements for a full time degree program at their chosen university.
Applicants must be working toward a graduate degree in an accredited college or university in the united States or Canada.
Applicants must have good academic records.
Method of Application for the PEO International Peace Scholarships 2023 in USA & Canada:
Interested applicants are required to visit the official registration portal to begin their application process.
For further information about your application, kindly contact Jaime Jensen at ips@peodsm.org
SEE ALSO: University of Glasgow 2023 James McCune Smith Scholarships in UK
Application Deadline: December, 15, 2022.
For more information about this opportunity, Visit the Official Website.