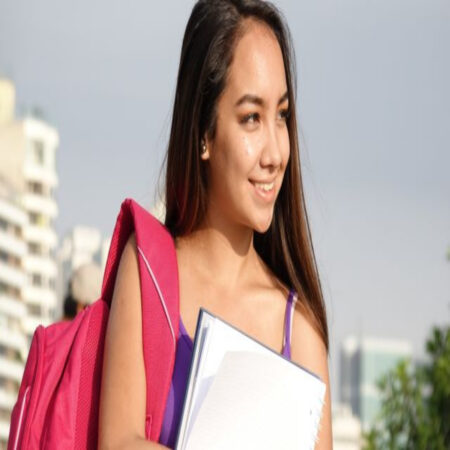 UCI Distinguished Scholarships Category 2023
The University of California Irvine is inviting applications from suitably qualified domestic and international undergraduate and masters students for UCI Distinguished Scholarships Category for the 2023/2024 academic year.
This scholarship is an opportunity granted to qualified undergraduate and master candidates. As long as the qualifying standards are still met, this scholarship is renewable for freshmen for three years and for transfer students for one year. For awards in the upcoming academic year, the scholarship application open period for continuing students is open through the month of January. This program is hosted and sponsored by University of California Irvine, USA.
The University of California, Irvine (UCI or UC Irvine)[11] is a public land-grant research university in Irvine, California. One of the ten campuses of the University of California system, UCI offers 87 undergraduate degrees and 129 graduate and professional degrees, and roughly 30,000 undergraduates and 6,000 graduate students are enrolled at UCI as of Fall 2019. The university is classified among "R1: Doctoral Universities – Very high research activity", and had $523.7 million in research and development expenditures in 2021. UCI became a member of the Association of American Universities in 1996. The university was rated as one of the "Public Ivies" in 1985 and 2001 surveys comparing publicly funded universities the authors claimed provide an education comparable to the Ivy League. As of January 2022, there have been 8 Nobel Prize laureates, 7 Pulitzer Prize winners, 6 MacArthur "Genius Grant" recipients, 37 Guggenheim Fellows, and 1 Turing Award winner affiliated with the university as alumni, faculty or researchers.
SEE ALSO: Mauritius Africa Scholarship Scheme 2023
University of California Irvine offers many scholarship opportunities for current undergraduate students through the Office of Financial Aid and Scholarships' annual online scholarship application.
The Regents' Scholarship
The Chancellor's Excellence Scholarship
The Directors' Scholarship
Scholarship Summary:
Scholarship Sponsor(s): University of California Irvine, USA
Host Institution(s): University of California Irvine, USA
Scholarship Worth: Not stated
Number of Awards: Several
Study Level: Undergraduates & Masters
Nationality: Domestic & International Students
Requirement and Eligibility Criteria for UCI Distinguished Scholarships Category 2023:
SEE ALSO: Czech Republic Government Scholarship 2023
Application Procedures for the 2023/2024 UCI Distinguished Scholarships Category (how to apply):
There is no application process for the Distinguished Scholarship category. Based on their UC application for admission, students are automatically considered for the scholarships in this category.
For these scholarships, no further information is needed or taken into account during the selection process. You must submit your fall admission application by November 30 in order to be considered for these three awards.
Application Deadline: November 30, 2023
For more information about this opportunity, Visit the Official Website.