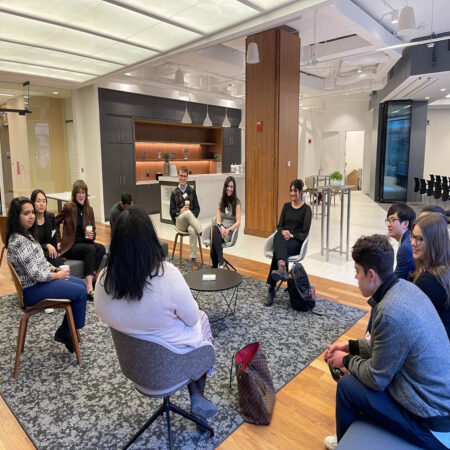 U.S Google Public Policy Fellowship 2023
Applications are invited from suitably qualified candidates from across the globe for U.S Google Public Policy Fellowship for the 2023/2024 session. This program is open to Graduates.
This fellowship program is organized by Google and is located in the United States. During the course of the semester, fellows will have the chance to interact with many senior staff members and contribute to the public discourse on tech policy concerns while also identifying potential future academic and professional interests. Fellows will be given a lead mentor at a host organization. Fellows will be expected to significantly advance the work of their organization through activities such as conducting policy research and analysis, writing reports and white papers, going to conferences and meetings of the government and business, and engaging in other advocacy efforts. This fellowship is an opportunity given to qualified Graduates.
Google LLC is an American multinational technology company focusing on artificial intelligence, online advertising, search engine technology, cloud computing, computer software, quantum computing, e-commerce, and consumer electronics. It has been referred to as "the most powerful company in the world" and as one of the world's most valuable brands due to its market dominance, data collection, and technological advantages in the field of artificial intelligence. Google's parent company Alphabet Inc. is one of the five Big Tech companies, alongside Amazon, Apple Inc., Meta Platforms, and Microsoft. Google was founded on September 4, 1998, by computer scientists Larry Page and Sergey Brin while they were PhD students at Stanford University in California.
SEE ALSO: Access Bank Climate Leadership Fellowship 2023
Fellowship Summary:
Company/Organisation(s): Google
Program Location: United States
Program Duration: Not specified
Available Slot: Not specified
Study Level: Graduates
Nationality: All Nationalities
Requirement and Eligibility Criteria for U.S Google Public Policy Fellowship 2023:
Demonstrate or state commitment to Internet and technology policy
Excellent academic record, professional/extracurricular/volunteer activities, subject matter expertise
First-rate analytical, communications, research, and writing skills
Ability to manage multiple projects simultaneously and efficiently, and to work smartly and resourcefully in a fast-paced environment
Benefits
Fellows who work full-time, or 40 hours/week, will receive a stipend of USD 12,000 for the fellowship. Fellows who work part-time, or 20 hours/week, will receive a stipend of USD 6,000 for the fellowship.
SEE ALSO: Kader Asmal Fellowship Program 2024
Application Procedures for the 2023/2024 U.S Google Public Policy Fellowship (how to apply):
Students should be prepared, upon request, to provide Google or host organizations with transcripts from their accredited institution as proof of enrollment or admission status. Transcripts do not need to be official (photo copy of original will be sufficient). Students will also be required to sign a standard non-disclosure agreement.
Application Deadline: August 11, 2023
For more information about this opportunity, Visit our Official Website.