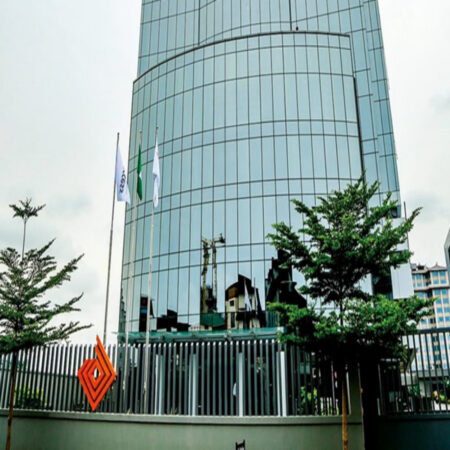 Access Bank Climate Leadership Fellowship 2023
Applications are currently welcomed from qualified applicants form across the globe for Access Bank Climate Leadership Fellowship for the 2023/2024 sessions. This program is open to all study level candidates.
This fellowship is organized by Access Bank PLC and located in Nigeria. The Climate Leadership Fellowship (Special edition for Energy Leaders) is designed to provide expert training fellows who are within or are passionate and willing to make a difference in clean cooking, clean energy, solar power, waste to energy sectors on concept and applications of renewable energy for a better climate. After training, all fellows will then Adopt a School where they will teach climate change and renewable energy helping to groom young ones who will promote a climate resilient nation. All fellows will receive a climate education toolkit for teaching in schools and a certificate of climate leadership.
Access Bank plc, commonly known as Access Bank, is a Nigerian multinational commercial bank, owned by Access Bank Group. It is licensed by the Central Bank of Nigeria, the national banking regulator. Originally a corporate bank, they expanded into personal and business banking in 2012. Access Bank and Diamond Bank merged on April 1, 2019. In conclusion of its merger with Diamond Bank, Access Bank unveiled its new logo, signalling the commencement of a new enlarged banking entity. The bank employs more than 28,000 people in 2021. After the merger, with more than 42 million of customers, Access Bank plc became the largest bank in Africa by customer base, and the largest bank in Nigeria by asset. It was founded in the year 1989.
SEE ALSO: Atlas Corps Fellowship and Leadership Development Programs 2023
Fellowship Summary:
Company/Organisation(s): Access Bank PLC
Program Location: Nigeria
Program Duration: Not specified
Available Slot: Not specified
Study Level: All study level
Nationality: All Nationalities
Requirement and Eligibility Criteria for Access Bank Climate Leadership Fellowship 2023:
Open to youth aged 22 – 35 years;
Demonstrated leadership for climate change and renewable energy;
Part of a growing environmental/renewable energy organization or involved/interested in a renewable energy business (serving Corp members with interest in renewable energy can apply);
Graduated from University;
Interested in clean/renewable energy solutions for electricity or for cooking;
Passion to promote awareness for climate change.
From any part of the world but resident in Nigeria.
Benefits
Provide expert training on climate change advocacy in relation to clean energy transition and leadership to promote national climate resilience.
Expose young people to the various opportunities within the renewable energy sector.
To establish Green Clubs across two hundred secondary schools in Nigeria's six geopolitical zones
To train and mentor two hundred young Nigerians as climate change educators in the year
To train 20000 secondary school students as climate champions through the fellows Adopt a School and Teach climate change in Year 1
To provide internship and work experience for trained climate advocates through the Adopt a School
To invest in and Promote a climate-resilient energy sector
Build two hundred sustainability and climate-smart schools across the six geopolitical zones
SEE ALSO: University of Manitoba Work-Study Program 2023
Application Procedures for the 2023/2024 Access Bank Climate Leadership Fellowship (how to apply):
Interested and qualified? Go to Access Bank PLC on climateleadershipfellowship.org to apply
Selected applicants should be available and willing to teach climate change within their communities using the provided toolkit, participate in the climate leadership expert training, submit a fellowship work plan, and be available for all virtual meetings
Application Deadline: August 18, 2023
For more information about this opportunity, Visit our Official Website.