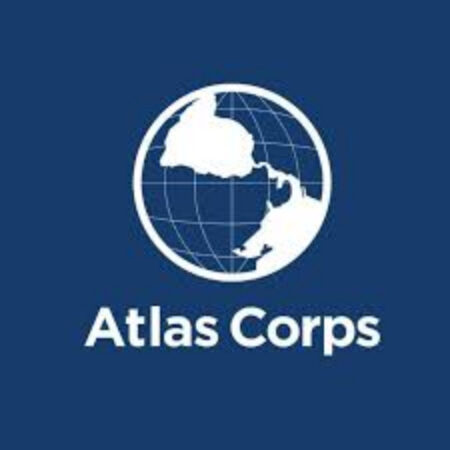 Atlas Corps Fellowship and Leadership Development Programs 2023
Applications are being accepted from qualified individuals worldwide for the 2023/2024 session of the Atlas Corps Fellowship and Leadership Development Programs. Graduates may participate in this program.
This Fully-funded Fellowship is an opportunity given to qualified Graduates. This program is sponsored by Atlas Corps and hosted by US Universities. Atlas Corps is dedicated to providing rising social change leaders with opportunities to obtain additional skills those leaders will require to have an even greater impact. The Atlas Corps Fellowship is designed for mission-driven individuals seeking social change.
Atlas Corps is an international network of social sector leaders and organizations that promotes innovation, cooperation, and solutions to address the world's 21st-century challenges. Our mission is to address critical social issues, Atlas Corps develops leaders and strengthens organizations through training programs and a global alumni community of skilled social change professionals. Atlas Corps engages leaders committed to the nonprofit sector in 5 to 18 month, leadership programs (in-person or virtual) to learn best practices, build organizational capacity, and return home to create a network of global changemakers.
SEE ALSO: Kader Asmal Fellowship Program 2024
Fellowship Summary:
Fellowship Sponsor(s): Atlas Corps
Host Institution(s): US Universities
Fellowship Worth: Fully-funded
Number of Awards: Several
Study Level: Graduates
Nationality: All Nationalities
Requirement and Eligibility Criteria for Atlas Corps Fellowship and Leadership Development Programs 2023:
Bachelor's degree or equivalent;
English proficiency (oral, writing, reading);
Age 35 or younger when the Fellowship begins;
Citizens from most countries (except the U.S.) are eligible to apply to the Fellowship. Please see information on current country restrictions (here);
Commitment to return to your home country after the 12-month Blended Fellowship;
Commitment to addressing critical social issues in your country or region;
Commitment to living on a basic stipend that covers food, shared housing, and local transportation;
Two or more years of professional experience should be within at least one of our five main skill areas: 1) Communications and Marketing, 2) Monitoring and Evaluation / Data Analysis, 3) Operations & Human Resources, 4) Partnership-Building and Business Development, or 5) Program and Project Management.
SEE ALSO: Keystone Bank Career Opportunities 2023
Application Procedures for the 2023/2024 Atlas Corps Fellowship and Leadership Development Programs (how to apply):
Atlas Corps reviews applications continuously throughout the year, but frequently conducts targeted recruiting drives that give high-demand people with particular backgrounds priority consideration. For the most recent information on deadlines and opportunities, please visit apply.atlascorps.org.
Due to the large number of applications that Atlas Corps receives each month, the entire vetting procedure could take 1 to 3 months to complete. If a priority deadline is specified on the website for a particular position, candidates are advised to apply by it in order for their application to be considered promptly.
The application process requires:
A copy of your undergraduate transcript or diploma: You will be able to submit your application without this attachment, but you won't be able to move on to the final stages of the selection process until you submit it.
Two references: You will also need to submit contact information for two references as part of the application. Once you enter their contact information, the system will send your references an email with instructions on how to fill out our reference form. The reference forms do not need to be completed in order for you to submit your application, but you won't be able to move on to the final stages of the selection process until your reference forms are submitted. Please choose someone who can comment in detail on your professional abilities․ Strong applicants choose supervisors/managers who can speak to their professional performance.
Samples of your work: You may be asked to submit samples of your work to provide evidence of your professional skills. See the Skills section (Part 8) of the application for instructions.
Attaching a resume/CV is strongly encouraged but not required. Test scores or certificates from past training are not required at this time. You will also need to have a valid passport, but you do not need to attach it to your application.
Application Deadline: July 30, 2023
For more information about this opportunity, Visit the Official Website.