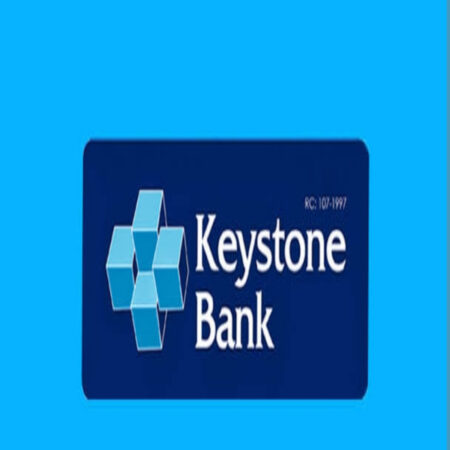 Keystone Bank Career Opportunities 2023
Applications are now being accepted for the Keystone Bank Career Opportunities 2023/2024 session from appropriately qualified individuals worldwide. Graduates are qualified for this program.
This Full-time internship is organized by Keystone Bank, Nigeria and is located in Keystone branches across Nigeria. Keystone Bank 'welcomes you to an opportunity to build an exciting and fulfilling career with Keystone Bank. At Keystone we strive to create an environment for the development of talents and careers, and reward for hard work'.
Keystone Bank Limited, is a commercial bank in Nigeria. The bank is one of the commercial banks licensed by the Central Bank of Nigeria, the national banking regulator. Keystone Bank offers banking services to large corporations, public institutions, small to medium enterprises (SMEs) and individuals. The bank is a large financial services provider in Nigeria. As of December 2012, the bank's total assets were valued at US$1.916 billion (NGN:307.5 billion), with shareholders' equity valued at about US$213.3 million (NGN:34.23 billion). On Friday 5 August 2011, Keystone Bank Limited was issued a commercial banking license by the Central Bank of Nigeria (CBN). On the same day, CBN revoked the banking license of Bank PHB. Keystone Bank assumed the assets and some liabilities of the now defunct Bank PHB. On 22 March 2017, Asset Management Company of Nigeria announced that Keystone bank had been sold to investors for 25 billion naira ($81.5 million). It was sold to Sigma Golf-Riverbank consortium.
SEE ALSO: Schlumberger Geoscience and Petro-technical Internship 2023
Keystone Bank – Our goal is to be recognized by our employees, customers, industry peers and other stakeholders as a bank that truly values its people. To achieve this, we will continue to build an open and rewarding environment where all of our employees can thrive and realize their full potential.
What the Job Offers:
Competitive salaries and employee-friendly services.
Opportunities for professional development within a rapidly growing bank.
World-class technology across a range of services.
A reputation for integrity wherever we operate.
Internship Summary:
Company/Organisation(s): Keystone Bank, Nigeria
Program Location: Keystone branches across Nigeria
Program Duration: Full-time
Available Slot: Several
Basic Qualifications: Graduates
Nationality: All nationalities
Requirement and Eligibility Criteria for Keystone Bank Career Opportunities 2023:
Applicants must be graduates
Applicants above 27 years of age do not qualify for entry-level vacancies.
Applicants must have Minimum entry for all positions is a Bachelor's degree, with minimum of second class lower (2.2).
SEE ALSO: Friedrich Ebert Stiftung Scholarship Programme 2023
Application Procedures for the 2023/2024 Keystone Bank Career Opportunities (how to apply):
To be considered for Keystone Bank Career Opportunities for Young Graduates, interested applicants should fill and submit application online through the Keystone application portal.
Application Deadline: Not Specified
For more in formation about this opportunity, Visit the Official Website.