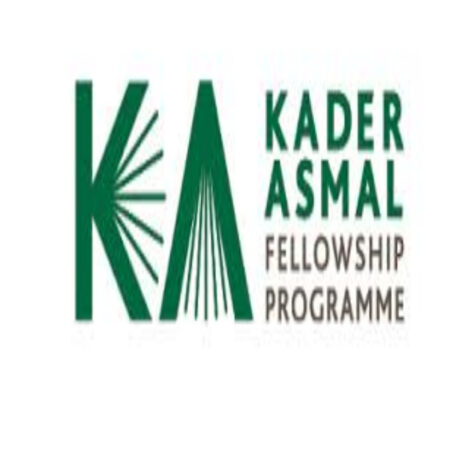 Kader Asmal Fellowship Program 2024
Applications are invited from suitably qualified South Africans candidates for Kader Asmal Fellowship Program 2023/2024 session. This program is open to Bachelor's degree candidates.
This Postgraduate Fellowship is an opportunity given to qualified Bachelor students. This program is organized by Irish Aid and located in Ireland. The Fellowship program aims to support individuals who would not otherwise have the opportunity to pursue Master's level education in Ireland. It is targeted at early career professionals in South Africa with leadership potentials and supports leadership for the Sustainable Development Goals, and supporting the development of women's leadership capacity and women's participation in STEM.
Irish Aid is the Government of Ireland's official international development aid program. Irish Aid is managed by the Development Co-Operation and Africa Division (DCAD) of the Department of Foreign Affairs (DFA) . The Irish Government allocated €870 million to official development assistance (ODA) in 2019, mainly focused on overseas aid to reduce poverty and hunger, and to improve education, healthcare and governance in Africa, Asia, the Middle East and Latin America. The Irish Aid program is an integral part of Ireland's foreign policy.
SEE ALSO: Hubert H. Humphrey Fellowship Program 2024
Fellowship Summary:
Company/Organisation(s): Irish Aid
Program Type: Postgraduate Fellowship
Program Location: Ireland
Program Duration: 10-16 months
Available Slot: Several
Basic Qualifications: Bachelor's degree
Nationality: South Africans
Requirement and Eligibility Criteria for Kader Asmal Fellowship Program 2024:
Be a resident national of South Africa.
Have a minimum of two years' substantial work experience that is directly relevant to your proposed program(s) of study.
Hold a bachelor's level academic qualification from an accredited and government recognized higher education institution, with a minimum grade point average of 3.0 (4.0 scale) – i.e. a first class hon our, or second class honor, Grade 1 (a second class honor Grade 2 may be accepted if the applicant has substantial directly relevant work experience). It must have been awarded in 2012 or later (i.e. within the last 12 years).
Not already hold a qualification at master's level or higher. Not currently undertaking a program at master's level or higher, or be due to start a program at master's level or higher in the academic year 2023/24.
Be applying to commence a new program at master's level in Ireland no sooner than August 2024.
Be able to demonstrate the following: leadership abilities and aspirations; a commitment to the achievement of the SDGs within your own country; and a commitment to contribute to building positive relationships with Ireland.
Have identified and selected three programs relevant to your academic and professional background from the Directory of Eligible Programs.
Have a clear understanding of the academic and English language proficiencies required for all programs chosen.
Must not have applied to the Ireland Fellows Program on more than one previous occasion.
Be in a position to take up the Fellowship in the academic year 2024/2025.
Benefits
Course fees
Monthly allowance
Accommodation
Cost of flights
Insurance and other incidental expenses
SEE ALSO: Schlumberger Geoscience and Petro-technical Internship 2023
Application Procedures for the 2023/2024 Kader Asmal Fellowship Program (how to apply):
Interested applicants for the Kader Asmal Fellowship are to complete an online application by the application deadline. Applicants will be required to provide all the necessary information as incomplete application will not be accepted.
Application Deadline: Not specified
For more information about this opportunity, Visit the Official Website.