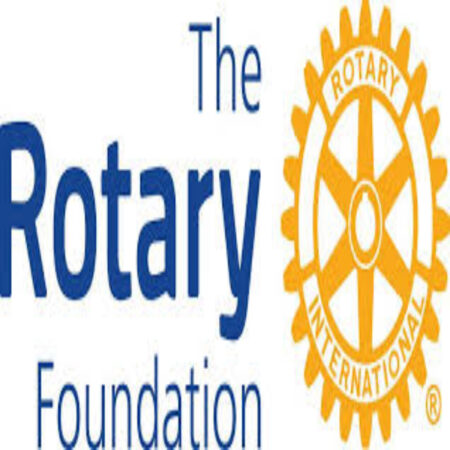 Rotary Peace Fellowships Programme 2024
Applications are invited from suitably qualified candidates from across the globe with work experience in peace and development for the Rotary Peace Fellowships 2024. This program is eligible for Masters and Professional Certificate.
This fellowship program is a fully funded scheme for Masters and Professional Certificate candidates that provides general expenses. This program is organized by Rotary Foundation and is located in Designated Premier Universities. Rotary Foundation will roll out up to 50 fellowships for master's degree programs and over 40 awards for certificate studies at premier universities.
The Rotary Foundation is a non-profit corporation that supports the efforts of Rotary International to achieve world understanding and peace through international humanitarian, educational, and cultural exchange programs. It is supported solely by voluntary contributions. The foundation was created in 1917 by Rotary International's sixth president, Arch C. Klumph, as an endowment fund for Rotary "to do good in the world." It has grown from an initial contribution of US$26.50 to more than US$1billion. It has one of the largest and most prestigious international fellowship programs in the world.
SEE ALSO: EPFL Master Excellence Fellowships for International Students 2023
The Rotary fellowship 2024 comprises both the master's degree program and the professional development certificate program which will afford the successful candidate the opportunity to study peace and development issues with research-informed teaching and a diverse student body as well as complete field studies and social change initiatives during the professional development certificate program. Fellows of the Rotary Peace Fellowship are committed to community as well as international service that will engender peace.
Fellowship Summary:
Company/Organisation(s): Rotary Foundation
Program Type: Full Funding
Program Location: Designated Premier Universities
Program Duration: 15-24 months
Available Slot: 90
Basic Qualification: Masters and Professional Certificate
Nationality: All Nationalities
Requirements and Eligibility Criteria for Rotary Peace Fellowship Programme 2024:
Applicants must be proficient in English Language.
Applicants must have obtained a bachelor's degree from a reputable university before applying for the fellowship.
Applicants must possess strong commitment to cross-cultural understanding and peace as shown through professional and academic achievements and personal or community service.
Applicants must have at least three years of full-time experience in peace or development work.
Applicant must demonstrate strong leadership potential.
Applicants must be able to explain how their plan to promote peace aligns with Rotary's mission.
Eligible Subjects
International Development Policy, International Peace and Conflict Resolution, Peace Studies, Peace, Conflict, Security and Development, Social Science.
Program Benefits
Tuition fees
Room and board accommodation
Round-trip transportation
Internship and field study expenses.
SEE ALSO: The Hubert H. Humphrey Fellowship Program 2023
Application Procedure for the 2023/2024 Rotary Peace Fellowships Programme (how to apply):
Interested candidates for the Rotary Peace Fellowship 2024 are to apply for the programme via the application link after reading through the following:
Research the curriculum and programs at each of the Rotary Peace Centers. You will be asked to rank two centers you prefer for the Master's program and one center for the certificate program.
Submit your application by 31 May. Applications require a resume, academic and/or professional recommendations, essays, transcripts, social impact plan (certificate only), and test scores (master's only). All materials must be in English.
Get endorsed. As part of the application process, you need to connect with a Rotary district and get endorsed. Districts are regionally-based Rotary representatives located throughout the world. You can identify and contact your local Rotary district directly through the application platform. The district will interview you then submit an endorsement decision for your application.
Engage with Rotary. Use the Club Finder to locate the Rotary club nearest you. Connecting with a club is a great way to learn about Rotary's work in your community and around the world. Clubs recommendations are optional, but strongly recommended as part of your application.
Await selection results. Email notifications will be sent in November. If you are chosen for a fellowship, you will be told at which Peace Center you will study.
Apply for admission to the university where your Peace Center is located. Being selected for the fellowship does not mean you have been admitted to the university.
Application Deadline: 15 May, 2023
For more information bout this opportunity, Visit the Official Webpage.