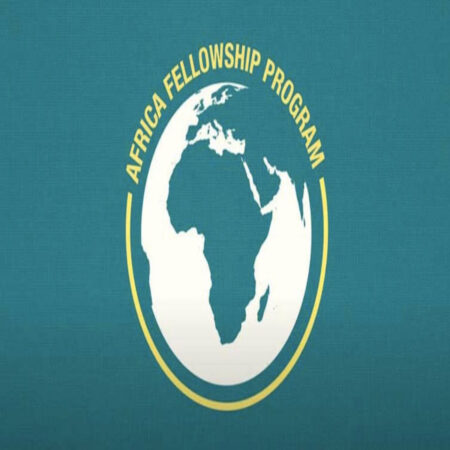 YoungEd Africa Fellowships 2024
Applications are invited from suitably qualified and exceptional African candidates for YoungEd Africa Fellowships for the 2024/2025 session. This program is eligible to both undergraduate and postgraduate candidates.
This fellowship is an opportunity awarded to qualified African undergraduate and postgraduate applicants. This program is sponsored by Young Educators for Africa Initiative and hosted by YoungEd. The YoungEd Africa Fellowship initiative is targeted at strengthening the professional development in the educational sector through a commitment in investments by providing financial and non-financial support to young African educators and partnerships through public-private partnerships to harness collective strengths of stakeholders. The fellowship program for educational professionals is organized by YoungEd Africa to address the skills supply gap needed to meet the demands of education in Africa.
SEE ALSO: ENS de Lyon Masters scholarships 2024
Young Educators (YoungEd) for Africa Initiative is a non-profit organization on a mission to prepare Africa for the future by supporting young Africans in building successful careers in Education. The YoungEd fellowship are structured to meet the professional development, internet & Data initiatives as well as media and advocacy to bring focus to developments within Africa's education sector. The fellowship comprises both the YoungEd Scholar fellowship and the YoungEd Professional Fellowship.
The fellowship will provide financial and mentorship support to facilitate their study or research towards attaining a qualification in any field of education.
Fellowship Summary:
Fellowship Sponsor(s): Young Educators for Africa Initiative
Host Institution(s): YoungEd
Number of Awards: Not specified
Study Level: Undergraduate and Postgraduate
Duration: Not specified
Nationality: Africans
Requirement and Eligibility Criteria for YoungEd Africa Fellowships 2024:
Be an African between the ages of 16-30 and 20-40 years for the YoungEd Scholar Fellowship and YoungEd Professional Fellowship respectively at the time of application.
Be studying or interested in studying education related courses at undergraduate or postgraduate levels.
Passionate about acquiring new skills and knowledge in the educational field.
SEE ALSO: Australia Awards Fellowships 2024
Application Procedures for the 2024/2025 YoungEd Africa Fellowships (how to apply):
Interested applicants for the YoungEd Scholar Fellowship are to complete an online application form while applicants for the YoungEd Professional Fellowship are to apply online.
Application Deadline: Not specified
For more information about this opportunity, Visit the Official Website.