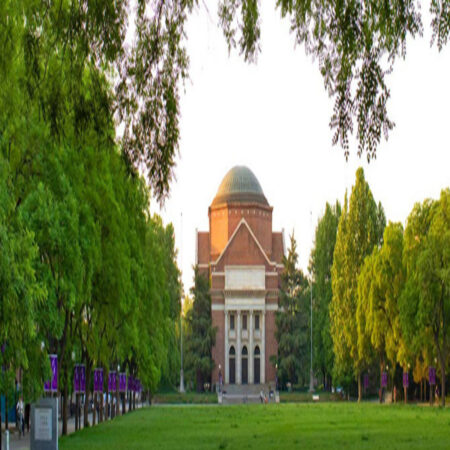 Schwarzman Scholarships 2023 at Tsinghua University
The Tsinghua University is currently accepting applications from eligible candidates from across the globe for its Schwarzman Scholarships 2023/2024 academic session in China. This program is open to Masters and Undergraduate students.
This scholarship scheme is a fully funded opportunity that covers general expenses for qualified Master and Undergraduate candidates. The Schwarzman Scholarship Program brings together a diverse cohort of young leaders from all regions and sectors of the world who embrace each other's differences while working on a joint mission. This program is sponsored by Schwarzman Scholarship and hosted by Tsinghua University, China.
The Tsinghua University is a national public research university in Beijing, China. The university is funded by the Ministry of Education. The university is a member of the C9 League, Double First Class University Plan, Project 985, and Project 211. Since its establishment in 1911, it has produced many notable leaders in science, engineering, politics, business, academia, and culture. The campus of Tsinghua University is situated in northwest Beijing on the site of the former imperial gardens of the Qing Dynasty, and surrounded by a number of historical sites.
SEE ALSO: Stanford University Knight-Hennessy Scholars Fellowships 2023
Scholarship Summary:
Scholarship Sponsor(s): Schwarzman Scholarship
Scholarship Type: Full Funded
Host Institution(s): Tsinghua University, China
Number of Awardees: Numerous
Type: Masters and Undergraduate
Eligible Countries: Worldwide
Requirement and Eligibility Criteria for Schwarzman Scholarships 2023:
Applicants who are currently enrolled in undergraduate degree programs must be on track to successfully complete all degree requirements before August 1 of their Schwarzman Scholars enrollment year.
There are no requirements for a specific field of undergraduate study; all fields are welcome, but it is important for applicants, regardless of undergraduate major, to articulate how participating in Schwarzman Scholars will help develop their leadership potential within their field.
Candidates must be at least 18 but not yet 29 years of age as of August 1 of their Schwarzman Scholars enrollment year (for the Class of 2024-2025, as of August 1, 2024).
Applicants must demonstrate strong English skills, as all teaching will be conducted in English. If the applicant's native language is not English, official English proficiency test scores must be submitted with the application. This requirement is waived for applicants who studied at an undergraduate institution where the primary language of instruction was English for at least two years of the applicant's academic program. The requirement will also be waived for applicants who have studied in English for two or more years at a Master's degree level or higher. Acceptable test options are: Internet-based Test of English as a Foreign Language (TOEFL iBT). Minimum score 100. International English Language Testing System (IELTS). Minimum score 7. Cambridge English: Advanced (C1) or Cambridge English: Proficiency (C2). Minimum score 185.
Benefits:
Tuition & Fees
Room & Board
in-country Study Tour
Travel to and from Beijing
Health Insurance
Stipend for personal expenses
SEE ALSO: DAAD WASTE Masters Scholarship Program 2023 at University of Stuttgart
Application Procedures for the 2023/2024 Schwarzman Scholarships (how to apply):
Qualified candidates for the Schwarzman Scholarships at Tsinghua University should apply online through this link.
Application Deadlines: September 19, 2023
For information about this opportunity, Visit our Official Website.