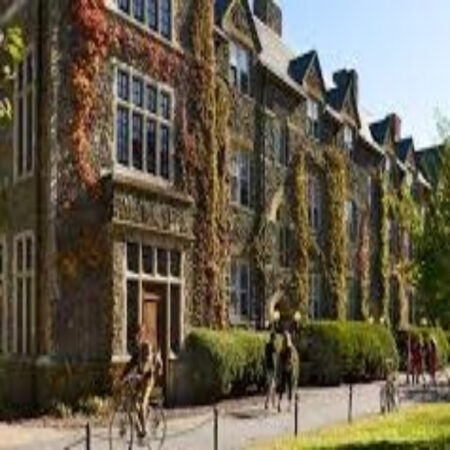 DAAD WASTE Masters Scholarship Program 2023 at University of Stuttgart
University of Stuttgart is delighted to welcome applicants for the DAAD WASTE Masters Scholarship Program 2023/2024 who wish to study in Germany. Students from developing countries wishing to enroll for their Masters programs in Germany can take advantage of this opportunity.
This scholarship scheme is a fully funded opportunity given to qualified Masters candidates. This program is hosted by University of Stuttgart, Germany and sponsored by University of Stuttgart, Germany. This program is aimed at helping students complete their Master of Science degree in Germany in the field of "Air Quality Control, Waste Water, and Solid Waste Process Engineering" at the University.
The University of Stuttgart is a leading research university located in Stuttgart, Germany. It was founded in 1829 and is organized into 10 faculties. It is one of the oldest technical universities in Germany with highly ranked programs in civil, mechanical, industrial and electrical engineering, among others. It is a member of TU9, an incorporated society of the largest and most notable German institutes of technology. The university is especially known for its reputation in the fields of advanced automotive engineering, efficient industrial and automated manufacturing, process engineering, aerospace engineering and activity-based costing. The University of Stuttgart was founded in 1829, and celebrated its 175th anniversary in 2004.
SEE ALSO: DAAD Helmut-Schmidt Scholarships in Germany 2024
Scholarship Summary:
Scholarship Sponsor(s): University of Stuttgart, Germany
Host Institution(s): University of Stuttgart, Germany
Scholarship Worth: See Benefits (below)
Number of Awards: Limited
Duration of Award: 2 years
Type: Masters
Eligible Countries: Developing Countries
Requirement and Eligibility Criteria for DAAD WASTE Masters Scholarship Program 2023:
Applicants must have completed their Bachelor's Degree (or an equivalent degree) in Chemical, Civil, Environmental, Mechanical, Process Engineering, or in a related field.
Applicants must have a minimum of two years of professional experience after Bachelor Studies (Internships during Bachelor studies are not accepted)
Applicants must be proficient in English language, one of the following test scores is required: TOEFL, TOEFL (CB): 213, TOEFL (PB): 550, TOEFL (iBT): 79, Please note: TOEFL ITP is not accepted for the application OR IELTS (Academic): 6.5 OR a certificate of an equivalent English test not older than two years on the day of the application deadline. German language knowledge "Basic User (A2)" under the Common European Framework of Reference for Languages (CEFR).
Benefits:
Tuition
Monthly payments of 750 euros
Travel allowance, unless these expenses are covered by the home country or another source of funding
SEE ALSO: DAAD STIBET Graduation Scholarships 2023 at TU Dortmund University
Application Procedures for the 2023/2024 DAAD WASTE Masters Scholarship Program (how to apply):
Interested applicants for the DAAD WASTE Masters Scholarship Program at University of Stuttgart should Click here to begin application.
Application Deadline: 30th September, 2023 (23:59 – CET Central European Time)
For more information about this opportunity, Visit our Official Website.