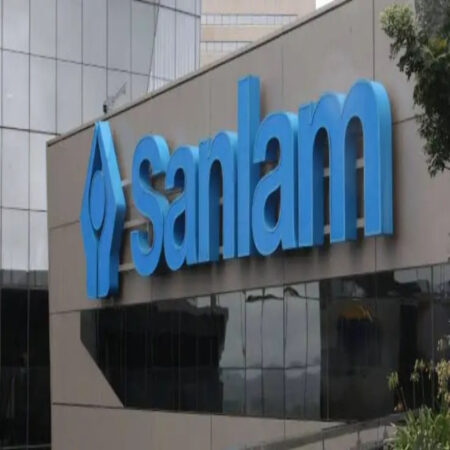 Sanlam CA Training Programme 2023
Sanlam CA Training Programme applications are now being accepted for the 2023/2024 session from motivated and exceptional candidates worldwide. Graduates may enroll in this program.
This Full-time program is organized by Sanlam CA, South Africa and located in South Africa. Sanlam offers market related salaries and significant additional benefits. You also have a high chance of getting a permanent offer once you complete the programme. This internship helps to obtain the prescribed technical and professional competence in the value creation process of this programme is to develop a pool of the best CAs with skills to strengthen our leadership bench.
Sanlam is a South African financial services group headquartered in Bellville, Western Cape, South Africa. Sanlam is the largest insurance company in Africa. It is listed on the Johannesburg Stock Exchange, the Namibian Stock Exchange and the A2X. Established in 1918 as a life insurance company, Sanlam Group has developed into a diversified financial services business. Its five business clusters comprise Sanlam Personal Finance, Sanlam Emerging Markets, Sanlam Investments, Sanlam Corporate and Santam. The group's areas of expertise include insurance (life and general), financial planning, retirement annuities, trusts, wills, short-term insurance, asset management, risk management and capital market activities, investment and wealth. The group operates in South Africa, Namibia, Botswana, Swaziland, Zimbabwe, Mauritius, Malawi, Zambia, Tanzania, Rwanda, Uganda, Kenya, Ghana, Nigeria, Mozambique, India, Malaysia and the UK, and has business interests in the US, Australia, Burundi, Lesotho and the Philippines. It has a stake in micro-insurance specialists, UK-based Micro-Ensure Holdings Limited, which has a footprint across Africa and India servicing more than 10 million enrolled clients. Its 2018 acquisition of SAHAM Finances has made it Africa's biggest non-banking financial services player and has given it exposure to Morocco, Angola, Algeria, Tunisia, Niger, Mali, Senegal, Guinea, Burkina Faso, Cote D'Ivoire, Togo, Benin, Cameroon, Gabon, Republic of the Congo, Madagascar, Lebanon and Saudi Arabia.
SEE ALSO: PWC South Africa Graduate Programme 2023
During the trainees' three years on the Sanlam CA Training Programme, the trainees will be placed on rotations within Group Office and the different clusters within the Sanlam Group to obtain the relevant exposure to achieve the prescribed SAICA competencies.
We believe in quality over quantity, you will be one of the select few
Flexibility and a hybrid work policy
We provide tailored made development and up-skilling opportunities for our CA Trainees
You will have direct interaction with senior executives
Have exposure to different parts of the Group
Networking opportunities with graduates and young professionals across the Sanlam Group
Access to our in-house Employee Assistance Program
Access to in-house and external coaching to support your growth and development
Be assigned an experienced CA as a mentor to guide you through the program
Your overall health and wellbeing are our top priority
Internship Summary:
Company/Organisation(s): Sanlam CA, South Africa
Program Location: South Africa
Program Duration: Full-time
Available Slot: Several
Basic Qualifications: Graduates
Nationality: All nationalities
Requirement and Eligibility Criteria for Sanlam CA Training Programme 2023:
Applicants must be graduates
Applicants must have Certificate in the Theory of Accounting (CTA)
Applicants must be eligible to write the ITC board exam before commencement of the training programme
No previous permanent work experience required/ Less than 1 year of formal working experience
Academic performance record average of at least 60%
Leadership in community, university or sport activities
SEE ALSO: Atlas Corps Fellowship and Leadership Development Programs 2023
Application Procedures for the 2023/2024 Sanlam CA Training Programme (how to apply):
To be considered for Sanlam CA Training Programme for Young Graduates should pleased submit application online. For positions requiring more experience, please visit www.sanlam.co.za/careers.
Application Deadline: On-going
For more information about this opportunity, Visit the Official Website.