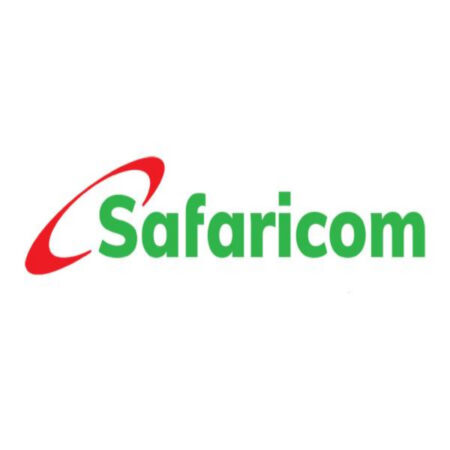 Safaricom M-PESA Africa Cash and Treasury Manager 2023
Safaricom M-PESA Africa Cash and Treasury Manager applications are now being accepted for the 2023/2024 session from motivated and exceptional Kenya and South Africa candidates. Graduates may enroll in this program.
This Full-time Internship is organized by M-PESA Africa and is located at Kenya and South Africa. M-PESA Africa, is a pioneering fintech business and global market leader in mobile money are pleased to announce the subject career opportunity within M-PESA Africa reporting to the Chief Finance Officer. This program is open to Graduates from Kenya and South Africa.
M-PESA (M for mobile, PESA is Swahili for money) is a mobile phone-based money transfer service, payments and micro-financing service, launched in 2007 by Vodafone and Safaricom, the largest mobile network operator in Kenya. It has since expanded to Tanzania, Mozambique, DRC, Lesotho, Ghana, Egypt, Afghanistan, and South Africa. The rollouts in India, Romania, and Albania were terminated amid low market uptake. M-PESA allows users to deposit, withdraw, transfer money, pay for goods and services (Lipa na M-PESA, Swahili for "Pay with M-PESA"), access credit and savings, all with a mobile device. The service allows users to deposit money into an account stored on their cell phones, to send balances using PIN-secured SMS text messages to other users, including sellers of goods and services, and to redeem deposits for regular money. Users are charged a small fee for sending and withdrawing money using the service. M-PESA is a branchless banking service; M-PESA customers can deposit and withdraw money from a network of agents that includes airtime resellers and retail outlets acting as banking agents. M-PESA spread quickly, and by 2010 had become the most successful mobile-phone-based financial service in the developing world.
SEE ALSO: UNFPA Internship Programme 2023
Supporting teams across Kenya and South Africa, the Cash & Treasury Manager will be the Funding Champion who will ensure that MPA is properly facilitated and has secured adequate foreign currency to fund business requirements in line with our long-range plan in a bid to mitigate currency fluctuation risk. Specifically, you will be tasked with:
Implementing a process and system for the generation of accurate cash flow projections;
Implementing the said processes in collaboration with other stakeholder functions to be able to capture all the information required to produce an accurate cash flow plan from other applications and processes within the business. This includes all receipts revenue expenditure and capital expenditure and financing sources;
Maintaining the use of the processes and systems and enhance them when there are changes in various business processes and applications;
Monitoring and reporting on daily actual cash position;
Preparing weekly and monthly cash flow projections against approved forecasts and explain the variances that may appear;
Conducting Quarterly forecasts, annual budgets and long-term projections;
Liaising with Business Planning & Forecasting teams to ensure that periodic business cash flow forecasts are prepared accurately by providing inputs during the forecasting phase;
Provide a critique to forecast and budget inputs as obtained from key stakeholder departments and recommend improvements in line with the company's set cash flow targets;
Managing currency exposure;
Capturing, assessing and reporting the projected amounts of foreign currently liabilities to be hedged in line with the company policy;
Create and Publish Treasury Planning Policies and Procedures ensuring that they are in line with best practices and the Vodafone Group's guidelines.
Internship Summary:
Company/Organisation(s): M-PESA Africa
Program Location: Kenya and South Africa
Program Duration: Full-time
Available Slot: Several
Basic Qualifications: Graduates
Nationality: Kenya and South Africa
Requirement and Eligibility Criteria for Safaricom M-PESA Africa Cash and Treasury Manager 2023:
Applicants must have an honors degree from a recognized university in business related field;
At least one full professional qualifications in accounting namely CPA,ACCA,CIMA or an equivalent;
At least 6 years of relevant Treasury Management experience in a corporate;
Relevant experience at a Bank will be an added advantage.
What you can expect from us
We believe in a fair and robust interview process
We have a robust flexible total reward scheme
Dedicated support and mentoring/coaching
Opportunity to develop and progress – plus a solid dedication to work-life integration. It all means you'll have everything you need to advance your career and achieve your full potential.
SEE ALSO: Sanlam CA Training Programme 2023
Application Procedures for the 2023/2024 Safaricom M-PESA Africa Cash and Treasury Manager (how to apply):
Click the apply button after updating your candidate profile on the recruiting portal if you believe you are qualified for the position and are up for the challenge. A current copy of your resume should be enclosed.
Persons with Disabilities (PwD) and Female candidates are highly encouraged to apply.
As part of our recruitment process we will request the below documentation which will be required as soft copies at a later stage of the process.
An updated CV with a confirmation of three referees- 2 must be professional and must have supervised you at some point, the other referee can be a colleague in the same professional field. If the referees are within the same organization that you are working with, you will need to confirm to us that it's okay to contact them in writing (via email). This also includes all references within the Human Resources department.
Scanned copy of certificate of good conduct from the CID (Less than 1 year old) – Applicable to Kenyans Only
Scanned copy of certificate from Credit Reference Bureau (CRB) – Applicable to Kenyans Only
Scanned copy of University Certificate
Scanned copy of your National ID / Passport-Legal Form of Identification
Application Deadline: Not Stated
For more information about this opportunity, Visit the Official Website.