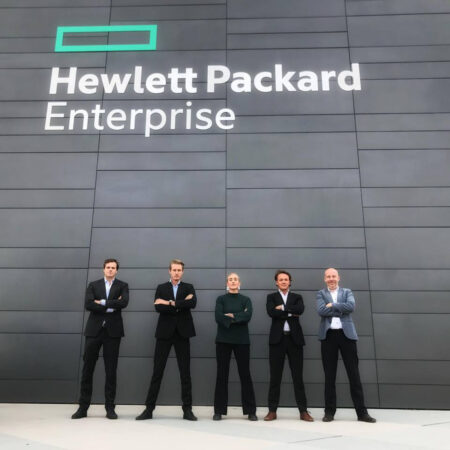 Hewlett Packard Enterprise Careers Internships 2023
Applications are hereby invited from eligible candidates from across the globe for the Hewlett Packard Enterprise Careers Internships 2023/2024 session. This program is available for first degree candidates.
This Graduate Internship is organized by Hewlett Packard Enterprise and located in South Africa. Hewlett Packard Enterprise (HPE) aim at bringing together the brightest minds to create breakthrough technology solutions that advance the way people live and work. HPE are also committed to diversity and building a team that represents a variety of backgrounds, perspectives, and skills.
The Hewlett Packard Enterprise Company (HPE) is an American multinational information technology company based in Spring, Texas, United States. HPE was founded on November 1, 2015, in Palo Alto, California, as part of the splitting of the Hewlett-Packard company. It is a business-focused organization which works in servers, storage, networking, containerization software and consulting and support. The split was structured so that the former Hewlett-Packard Company would change its name to HP Inc. and spin off Hewlett Packard Enterprise as a newly created company. HP Inc. retained the old HP's personal computer and printing business, as well as its stock-price history and original NYSE ticker symbol for Hewlett-Packard; Enterprise trades under its own ticker symbol: HPE. At the time of the spin-off, HPE's revenue was slightly less than that of HP Inc. In 2017, HPE spun off its Enterprise Services business and merged it with Computer Sciences Corporation to become DXC Technology. Also in 2017, it spun off its software business segment and merged it with Micro Focus. HPE was ranked No. 107 in the 2018 Fortune 500 list of the largest United States corporations by total revenue.
SEE ALSO: The Commonwealth Year of Youth Project on Training, Employment, Economic Opportunities, and Inclusion 2023
Depending on your role, you will be working on one or more of the following:
Front-end development of dashboards: data visualization work, UI and UX design, graphing large quantities of data, optimizing performance
Back-end development to support dashboards: handling big data, real-time data streaming, scaling our systems to handle 10,000+ devices reporting 24/7, API development
Back-end development on device management software: handle device configs, package updates, device logistics
Dev ops work around CI, deployment processes, managing our systems and servers
Device software development: planning and implementing new ways to test network performance, low-level device security and encryption, device recovery systems, Linux kernel work
Hardware development: firmware development, digital circuit design, RF work, manufacturing and production logistics
Internship Summary:
Company/Organisation(s): Hewlett Packard Enterprise
Program Type: Graduate Internship
Program Location: South Africa
Program Duration: 24 months
Available Slot: Not specified
Basic Qualifications: First degree
Nationality: Any nationality
Requirement and Eligibility Criteria for Hewlett Packard Enterprise Careers Internships 2023:
Applicants are to meet the following conditions for the graduate program and internship:
Bachelor's degree holder with a focus in computer science, IT.
Collaborative, solution-focused and act with a sense of urgency.
Comfortable working in a hybrid (virtual and face-to-face) environment.
Thrive on fresh challenges and continual learning.
Problem solver, a quick study, and hooked on web development
Passionate developer who cares about design, performance, and creating outstanding user experiences.
Exceptional communicator and presentation skills.
Internship Benefits
Successful applicants for Hewlett Packard Enterprise Careers Internships will receive the following benefits:
A competitive salary and extensive social benefits
Diverse and dynamic work environment
Work-life balance and support for career development
SEE ALSO: The United Nations World Food Programme (UN-WFP) Graduate Internship
Application Procedures for the 2023/2024 Hewlett Packard Enterprise Careers Internships (how to apply):
To be considered for the Hewlett Packard Enterprise Careers Internships, interested and eligible applicants are to apply online for the program.
Application Deadline: Not Specified
For more information about this opportunity, Visit the Official Website.