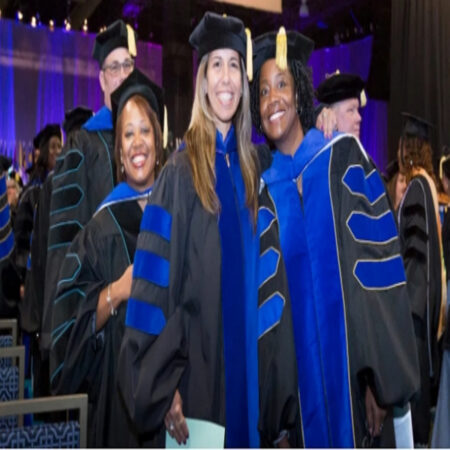 Pierre Elliott Trudeau Foundation Scholarship 2023
Applications are invited from suitably qualified domestic and international candidates for Pierre Elliott Trudeau Foundation Scholarship 2023/2024 academic session. This program is eligible for Postgraduate candidates.
This Full Scholarship is an opportunity awarded to qualified Postgraduate students. The Pierre Elliott Trudeau Foundation Scholarship is seeking applicants with exceptional skills to do ground-breaking research that will aid in resolving contemporary problems. The scholarship will assist in developing the scholars into outstanding leaders who are aware of the significance of their study and are able to apply it to daily life. This program is sponsored by Pierre Elliott Trudeau Foundation and hosted by Canadian Universities.
The Pierre Elliott Trudeau Foundation, commonly called the Trudeau Foundation, is a Canadian charity founded in 2001 named after former Canadian prime minister Pierre Trudeau. Donations to the charity increased when Justin Trudeau became the leader of the Liberal Party of Canada, and again in 2015 when the party won the federal election. In early 2023, most of the board of directors resigned, in light of a $200,000 donation from Chinese political strategists and billionaire Zhang Bin. The donation was reported in the context of allegations of Chinese government interference in the 2019 and 2021 Canadian federal elections.
SEE ALSO: Killam Doctoral Scholarships 2023
The scholarship offering will last for three years and will support the researcher's doctoral studies by providing stipend, research and travel allowance. The Trudeau Foundation scholarship will provide the scholar the opportunity to receive a mandatory leadership training from the Foundation's mentors, who are leaders in the public, private and non-profit sectors in their first year of studies. The second year will see scholars work with mentors and fellows to collaboratively plan and participate in a public conference with a flexible pattern to be led by the Scholars. In the third year of the program, scholars will be involved in information dissemination and continuously work with Mentors and Fellows to share the lessons learnt over their term with the Foundation.
Scholarship Summary:
Scholarship Sponsor(s): Pierre Elliott Trudeau Foundation
Scholarship Type: Full Scholarship
Host Institution(s): Canadian Universities
Scholarship Worth: See Scholarship Benefits (below)
Number of Awards: Several
Study Level: Postgraduate
Nationality: Domestic and International students.
Requirement and Eligibility Criteria for Pierre Elliott Trudeau Foundation Scholarship 2023:
You must be already accepted into or in year one or two of a full-time doctoral program, and expected to complete your doctoral studies in 2026 or later.
Your field of study is broadly related to the humanities or human sciences of direct relevance to the future of Canada.
Your doctoral work must relate to at least one of the Foundation's Four Themes: Human Rights and Dignity, Responsible Citizenship, Canada and the World, People and their Natural Environment.
Be a Canadian citizen studying at a Canadian or foreign institution, or a non-Canadian (permanent resident of Canada or foreign national) enrolled in a doctoral program at a Canadian institution.
Scholarship Benefits
Membership in a vibrant community of Scholars, Mentors, and Fellows, all of whom are leaders in their respective disciplines and sectors
Leadership training from our Mentors and Fellows, including unique experiential learning opportunities that enrich and complement their academic experience
Opportunities to acquire greater proficiency in Canada's official languages (French and English) as well as Indigenous languages
Lifelong membership in the Foundation's alumni network.
Up to $40,000 per year for three years to cover tuition and reasonable living expenses to focus on their doctoral studies and the Foundation's leadership program
Up to $20,000 per year for three years, for the learning of languages (see below), for travel and accommodations for the Foundation's leadership program and for research, networking, and travel related to their doctoral research
SEE ALSO: Polaris Graduate Intensive Trainee Programme 2023
Application Procedures for the 2023/2024 Pierre Elliott Trudeau Foundation Scholarship (how to apply):
To apply for the Pierre Elliott Trudeau Foundation Scholarship for Doctoral Studies, prospective candidates must create an account and complete the online application. In addition to uploading their transcripts, applicants must also get references from three referees.
Application Deadline: To be Updated
For more information about this opportunity, Visit the Official Webpage.