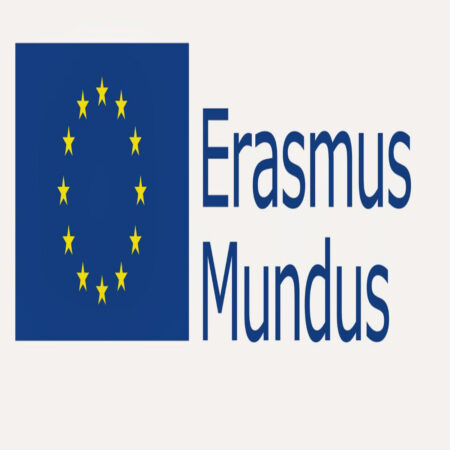 Erasmus Mundus Scholarship Programme 2023
Applications are invited from suitably qualified applicants from across the globe for Erasmus Mundus Scholarship Programme 2023/2024 academic session for eligible Masters students.
This scholarship scheme is a fully funded opportunity that offers full cost award to qualified Masters students from all nationalities. This program is sponsored by European Union and its host varies by program. Students can choose from the long list of Master's programs updated yearly in the Erasmus Mundus Catalogue which are currently supported by the European Union and that may offer Erasmus Mundus scholarships. The Erasmus Mundus Joint Masters are delivered by multiple higher education institutions and run across various countries. They are distinguished by their academic excellence and by their high level of integration.
The European Union (EU) is a supranational political and economic union of 27 member states that are located primarily in Europe. The EU has often been described as a sui generis political entity (without precedent or comparison) combining the characteristics of both a federation and a confederation. The union was established along with its citizenship when the Maastricht Treaty came into force in 1993, and was subsequently incorporated as an international law juridical person upon entry into force of the Treaty of Lisbon in 2009.
SEE ALSO: Routledge/Round Table Commonwealth PhD Studentships 2023
Scholarship Summary:
Scholarship Sponsor(s): European Union
Host Institution(s): Varies by Program
Scholarship Worth: Full cost
Number of Awards: 8000 plus
Study Level: Masters
Nationality: All Nationalities
Requirement and Eligibility Criteria for Erasmus Mundus Scholarship Programme 2023:
Students at master's level from all over the world can apply for the Erasmus Mundus scholarship program. To qualify for the 2024 scholarship;
You must have a bachelor's degree (first degree) or be in your last year of bachelor studies and graduate before the master's program starts.
You may also apply if you demonstrate a bachelor's equivalent level of learning. This must be officially recognized, according to national legislation and practices, in the degree awarding country.
Scholarship Benefits
The Erasmus Mundus Joint Masters scholarships are fully funded and cover the cost of a student's participation in the program, travel and a living allowance.
SEE ALSO: The Deutschland Stipendium Awards 2023
Application Procedures for the 2023/2024 Erasmus Mundus Scholarship Programme (how to apply):
If you are eligible and interested in applying for the Erasmus Mundus Scholarship programme, you should start find the right program for you. To do that, proceed as follows;
Consult the online catalogue of Erasmus Mundus masters programmes to get detailed information about the EU funded programs
Each of the program has a link to the websites where you will get description of the course of study, list of the participating universities and entry requirements.
The program's website will also take you through all the steps of the application process.
Most consortia require applications to be submitted between October and January for courses starting the following academic year.
Don't hesitate to contact directly the relevant university if you have further questions.
Application Deadline: Varies
For more information about this opportunity, Visit the Official Website.