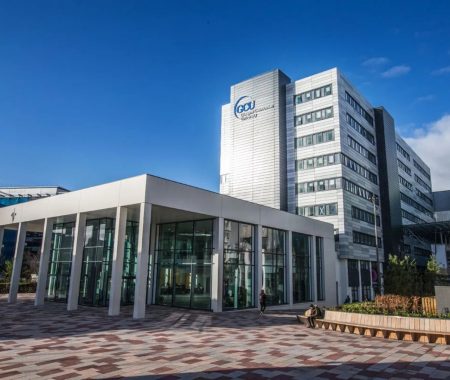 Glasgow Caledonian University Oh Polly Scholarship 2023 in UK
The Glasgow Caledonian University in UK is pleased to welcome suitably qualified Black and Minority Ethnic students who are looking to pursue their undergraduate degree program in any of the eligible fields of study below at the university to submit application for the Oh Polly Scholarship 2023 worth up to £2500 which is meant to fund study expenses.
The Oh Polly Scholarship is a funding facility established and funded by the international fashion brand, Oh Polly to support new talents at the university, through scholarships for Black and Minority Ethnic students. The Undergraduate scholarship package includes an annual stipend of up to £2500 supporting successful applicants throughout the duration of their studies at the university and an additional benefits that include a work placement and other opportunities to engage with the company.
The Glasgow Caledonian University is a public university in Glasgow, Scotland. It was formed in 1993 by the merger of The Queen's College, Glasgow and Glasgow Polytechnic. The university in partnership with other brands and organisations like Oh Polly offer scholarship opportunities to undergraduate students on a yearly basis.
SEE ALSO: PEO International Peace Scholarships 2023 in USA & Canada
Scholarship Summary:
Scholarship Sponsor(s): Oh Polly Scholarship
Host Institution(s): Glasgow Caledonian University in UK
Scholarship Worth: Up to £2500 and other awesome benefits
Number of Awards: Not Mentioned
Eligible Field of Studies:
International Fashion Branding
Fashion Design with Business
Study Level: Undergraduate
Nationality: Black and Minority Ethnic Students
Eligibility for the Glasgow Caledonian University Oh Polly Scholarship 2023 in UK:
Applicants must be black and minority ethnic fashion students.
Applicants must have an offer for a full time degree program at the university.
Applicants must have outstanding academic records.
Applicants must be proficient in English Language both in writing and speaking.
Method of Application for the Glasgow Caledonian University Oh Polly Scholarship 2023 in UK:
Interested applicants are to submit their application after completing a short online form and uploading a maximum two minutes video. The video should include:
Outline why applicant would like to be an Oh Polly Scholarship recipient
Applicants personality
Applicants fashion industry awareness
Highlight of applicants social media skills
SEE ALSO: University of Leeds 2023 Beit Trust Masters Scholarships in UK
Application Deadline: October 31, 2022 by 5 p.m
For more information about this opportunity, Visit the Official Website.