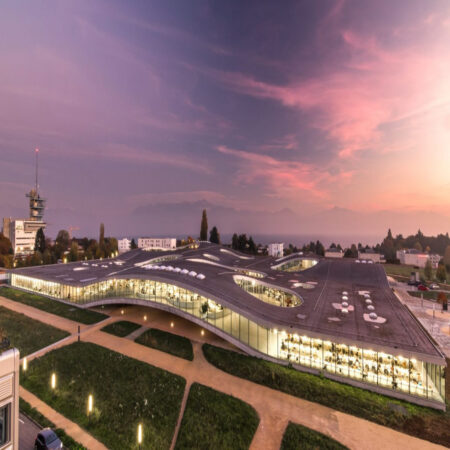 EPFL Excellence Research Internship Program 2024
Applications are invited from suitably qualified applicants from across the globe for the EPFL Excellence Research Internship Program 2024/2025 session. This program is open to undergraduate candidates.
This Research Internship is an opportunity awarded to qualified undergraduate applicants from all nationalities. This program is organized by EPFL, Switzerland and located in Switzerland. The Excellence Research Internship is open to outstanding students from one of the program's partner universities. Successful candidates will be given access to be trained by world-class laboratories. This program is aimed at giving laboratory internships of three to four months to outstanding students regardless of nationality.
The École polytechnique fédérale de Lausanne (EPFL) is a public research university in Lausanne, Switzerland. Established in 1969, EPFL has placed itself as a public research university specializing in engineering and natural sciences. EPFL is part of the ETH Domain, which is directly dependent on the Federal Department of Economic Affairs, Education and Research. Inspired by French engineering school École Centrale Paris, EPFL was established to "train talented engineers in Switzerland". The school has an urban campus that extends alongside Lake Geneva, and includes the EPFL Innovation Park as well as university research centers and affiliated laboratories.
SEE ALSO: Acumen West Africa Fellowship 2024
Internship Summary:
Company/Organisation(s): EPFL, Switzerland
Program Type: Research Internship
Program Location: Switzerland
Available Slot: Several
Basic Qualifications: Undergraduate
Nationality: All Nationalities
Requirement and Eligibility Criteria for EPFL Excellence Research Internship Program 2024:
Have at least completed their 2nd year of Bachelor's degree (undergraduate) when they start the internship
Be enrolled as regular students at their home university during the whole length of the internship
Come from one of our program's partner universities.
Be nominated by their home institution international exchange office.
Other EPFL Internship Programs
Students who are not eligible for the Excellence Research Internship Program and are interested in internships in specific areas have the possibility to apply to the following programs (distinct eligibility rules):
SEE ALSO: MONGABAY Internship Program 2024
Application Procedures for the 2024/2025 EPFL Excellence Research Internship Program (how to apply):
Interested applicants for the EPFL Excellence Research Internship 2024 will be required to complete an online application in addition to being nominated for the program by their home institutions.
To get nominated, students must reach out first to the Study Abroad/International Office of their institution and get selected by them before EPFL could consider their application file.
Application Deadline: November 30th, 2023
For more information about this opportunity, Visit the Official Website.