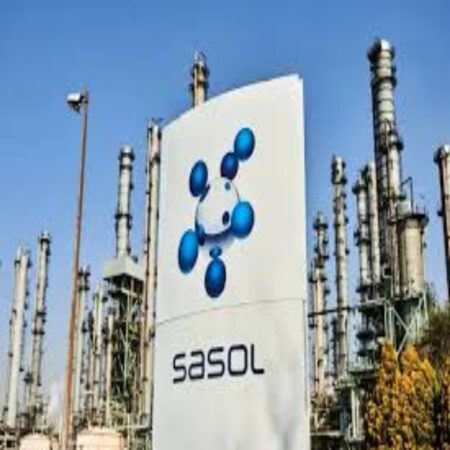 Sasol Learnership Career Opportunities 2023
Applications are invited from suitably qualified South Africans students for the Sasol Learnership Career Opportunities 2023/2024 session. This program is eligible for Graduates.
This internship is organized by Sasol, South Africa and is located in South Africa. Unemployed graduates with accredited degrees from reputable higher education institutions have a fantastic opportunity thanks to Sasol's collaboration with Eskom, Energy & Water SETA, and New Age Engineering Solutions.
Sasol Limited is an integrated energy and chemical company based in Sandton, South Africa. The company was formed in 1950 in Sasolburg, South Africa, and built on processes that German chemists and engineers first developed in the early 1900s (see coal liquefaction). Today, Sasol develops and commercializes technologies, including synthetic fuel technologies, and produces different liquid fuels, chemicals, nuclear, coal tar, and electricity. Sasol headquarters in Sandton, Johannesburg, South Africa. Sasol is listed on the Johannesburg Stock Exchange (JSE: SOL) and the New York Stock Exchange (NYSE: SSL). Major shareholders include the South African Government Employees Pension Fund, Industrial Development Corporation of South Africa Limited (IDC), Allan Gray Investment Counsel, Coronation Fund Managers, Ninety One, and others. Sasol employs 30,100 people worldwide and has operations in 33 countries. It is the largest corporate taxpayer in South Africa and the seventh-largest coal mining company in the world.
SEE ALSO: The World Bank Information and Technology Internships 2023
Sasol is a global chemicals and energy company. We harness our knowledge and expertise to integrate sophisticated technologies and processes into world-scale operating facilities. We safely and sustainably source, produce and market a range of high-quality products, creating value for stakeholders.
You can take up a learnership in the following fields:
Chemical Plant Operations (AKA Process/Production)
Instrumentation and Control
Electrical operations
Fitting
Turning
Boilermaking
Welding
Rigging
Career Opportunities
Artisan, Senior Artisan, Specialist Artisan, Master Artisan
Technician, Technologist, Engineer
Foreman, Area Manager, Operations/Maintenance Manager
Learning Practitioner (LP), Principal LP, Learning Manager, Senior Learning Manage
Internship Summary:
Company/Organisation(s): Sasol, South Africa
Program Location: South Africa
Program Duration: Full-time
Available Slot: Several
Basic Qualifications: Graduates
Nationality: South Africa
Requirement and Eligibility Criteria for Sasol Learnership Career Opportunities 2023:
Applicants must be graduates from recognized higher institutions
Applicants must be unemployed graduates with accredited qualifications from recognized institutions of higher learning
Applicants must have a completed National Senior Certificate or equivalent with a pass in:
Technical Mathematics/Mathematics SG/HG
English/Business English SG/HG
Technical/Physical Science SG/HG
SEE ALSO: FirstBank Management Associate Programme (FMAP) Francophone 2023
Application Procedures for the 2023/2024 Sasol Learnership Career Opportunities (how to apply):
To apply for Sasol Learnerships Career Opportunities, applicants should follow these procedures:
Meeting the minimum requirements allows you to apply, it does not guarantee automatic selection/interview
Application process:
You can only apply for one discipline
Shortlisted candidates will be invited for an interview
If the shortlisted candidate passes the interview, they will be invited for a psychometric assessment
If the shortlisted candidate passes the psychometric assessment, he / she will be invited for checks and verification:
Medical Fitness test
Security Clearance
Qualification and other verification
Based on all these previous results and the approval of the interview panel successful candidates will be notified
Candidates who are not selected will receive a regret
If you are not contacted by us within 60 days after the closing date, regard your application as unsuccessful and you are invited to apply again for the next intake
For any questions about learner programs, please send an email:learnpro.shared@sasol.com
Application Deadline: July 07, 2023
For more information about this opportunity, Visit the Official Website.