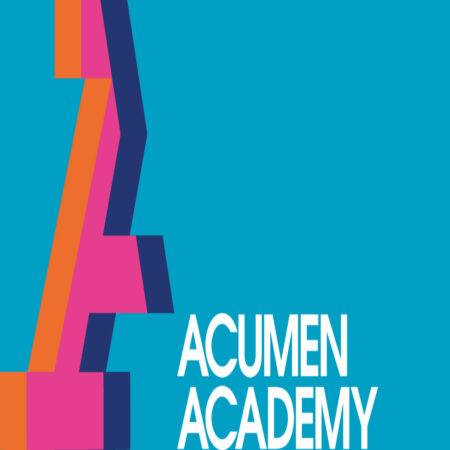 Acumen West Africa Fellowship 2024
For the Acumen West Africa Fellowship 2024/2025 session, applications are being accepted from young Africans with the necessary qualifications who are eager to study and gain leadership experience. Providing participants with the knowledge and skills necessary to address the issues of poverty in West Africa is the goal of the fellowship.
This Leadership training is sponsored by Acumen Academy and with no specified location. The West Africa Acumen Fellowship is a rigorous leadership program that brings together a cohort of extraordinary individuals working on problems of poverty and equips them with the knowledge, skills, and community to strengthen their leadership and scale their ventures.
Acumen (formerly known as Acumen Fund, legally Acumen Fund, Inc.) is a nonprofit impact investment fund based in the U.S. that focused on investing in social enterprises that serve low-income individuals. Acumen was founded in April 2001 by Jacqueline Novogratz. It aims to demonstrate that small amounts of philanthropic capital, combined with business acumen, can result in thriving enterprises that serve vast numbers of the poor.Over the years, Acumen has invested $115 million in 113 companies and has had a successful track record in sourcing and executing investment opportunities in the clean energy, health care and agriculture sectors.
SEE ALSO: SME Growth Lab Accelerator Program 2023
Fellowship Summary:
Fellowship Sponsors: Acumen Academy
Program Type: Leadership training
Program Location: Not specified
Program Duration: 6 Months
Available Slot: Several
Basic Qualifications: Not specified
Nationality: West Africans
Requirement and Eligibility Criteria for Acumen West Africa Fellowship 2024:
Applicants must have a minimum of 5 years of professional experience and should be able to demonstrate their commitment to solving issues of poverty.
Applicants should demonstrate their ability and willingness to give (contributing their knowledge, experiences, networks, and/or ideas) and receive support from the Foundry.
Applicants must have a reliable internet connection, be fully available to participate throughout the entirety of the program, and be able to participate in English.
Applicants must reside in West Africa and the impact of their work should be focused on West Africa particularly our focus countries which are: Nigeria, Ghana, Sierra Leone, Liberia, and the Gambia
SEE ALSO: United Nations Youth Champions for Disarmament Training Programme
Application Procedures for the 2024/2025 Acumen West Africa Fellowship (how to apply):
Interested applicants for the Acumen West Africa Fellowship Programme are to complete an online application and provide all the required information on or before the application deadline.
Note that only shortlisted applicants will be invited to participate in the Selection Conference, either in person or virtually
Application Deadline: 10 December 2023
For more information about this opportunity, Visit the Official Website.