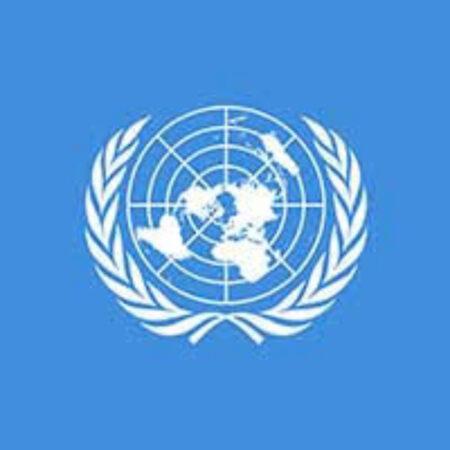 The United Nations – Nippon Foundation Fellowship 2023
Applications for the United Nations-Nippon Foundation Fellowship 2023/2024 session are being accepted from adequately qualified applicants from developing countries who wish to further their education and training in ocean affairs. Candidates with a first degree are eligible for this program.
This Professional Fellowship is awarded to qualified first degree student from developing countries. The 9-month Fellowship Program is composed of two consecutive phases which provide fellows with advanced and customized research and training opportunities in their chosen fields. This program is sponsored by United Nations and its location at United Nations Headquarters.
The United Nations, referred to informally as the UN, is an intergovernmental organization whose stated purposes are to maintain international peace and security, develop friendly relations among nations, achieve international cooperation, and serve as a center for harmonizing the actions of nations. It is the world's largest international organization.The UN is headquartered in New York City (in the United States, but with certain extraterritorial privileges), and the organization has other offices in Geneva, Nairobi, Vienna, and The Hague, where the International Court of Justice is headquartered. The UN was established after World War II with the aim of preventing future world wars, and succeeded the League of Nations, which was characterized as ineffective. On 25 April 1945, 50 nations met in San Francisco, California for a conference and started drafting the UN Charter, which was adopted on 25 June 1945.
SEE ALSO: Amelia Earhart Science & Engineering Doctoral Fellowship 2024
Fellowship Summary:
Fellowship Sponsors: United Nations
Program Type: Professional Fellowship
Program Location: United Nations Headquarters
Program Duration: 9 Months
Available Slot: Several
Basic Qualifications: First degree
Nationality: Developing Countries
Requirement and Eligibility Criteria for The United Nations – Nippon Foundation Fellowship 2023:
Applicants must be between the ages of 25 and 40 years.
Must have successfully completed a first university degree, demonstrate a capacity to undertake independent advanced academic research and study.
Must be a mid-level professional from a national government organ of a developing state, or another governmental or non-governmental agency in such a State, which deals directly with ocean affairs issues, and your professional position must allow candidate to directly assist his/her country in the formulation and/or implementation of policy in this area.
Proposed research and study program must contribute directly to your nation's formulation and/or implementation of ocean affairs and law of the sea policies and programs.
Must be free of all non-Fellowship obligations during the entire Fellowship period unless otherwise authorized by the Division.
SEE ALSO: TransparencIT Civic Changemakers Fellowship Programme 2023
Application Procedures for the 2023/2024 The United Nations – Nippon Foundation Fellowship (how to apply):
Interested applicants for the United Nations- Nippon Fellowship 2023 are to complete an online application and provide all the required documents by the application deadline.
Application Deadline: Not specified
For more information about this opportunity, Visit the Official Website.