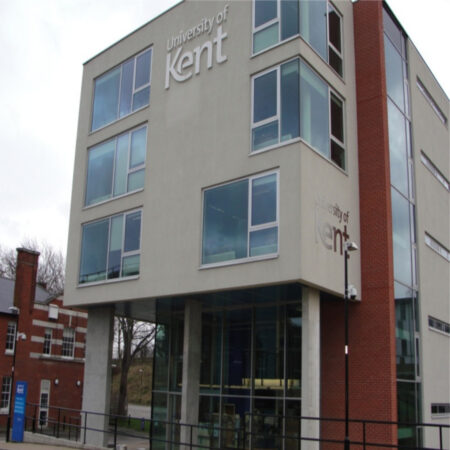 DICE International Scholarship 2023 at University of Kent
DICE International Scholarship at University of Kent is proud to offer scholarship awards to academically excellent students who wish to study in the UK. Students wishing to enroll for PhD studies in the United Kingdom can take advantage of this program for the 2023/2024 academic session.
This scholarship is fully funded for qualified international PhD candidates. This program is sponsored and hosted by the University of Kent, UK. This program is aimed at providing opportunity to contribute to the group's new research program aimed at understanding wildlife use in urban areas.
The University of Kent (formerly the University of Kent at Canterbury, abbreviated as UKC) is a semi-collegiate public research university based in Kent, United Kingdom. The university was granted its royal charter on 4 January 1965 and the following year Princess Marina, Duchess of Kent, was formally installed as the first Chancellor. The university is international, with students from 158 different nationalities and 41% of its academic and research staff being from outside the United Kingdom. It is a member of the Santander Network of European universities encouraging social and economic development.
SEE ALSO: Global Futures Scholarship 2023 at University of Manchester
Scholarship Summary:
Scholarship Sponsor(s): University of Kent, UK
Host Institution(s): University of Kent, UK
Value of Award: Funded
Number of Awards: N/A
Type: PhD
Eligible Countries: International
Requirements and Eligibility Criteria for DICE International Scholarship 2023:
A first degree and a Master's (at least Merit) or substantial professional experience in a relevant field is required.
Experience analyzing complex data using R.
Interest in conservation social science.
Knowledge of local uses of wildlife (e.g., wild meat, traditional medicine).
French language skills.
Experience with field work in the tropics.
Keen to develop their analytical skills.
SEE ALSO: Friedrich Ebert Foundation Scholarships 2023/2024
Application Procedures for the 2023/2024 DICE International Scholarship (how to apply):
Candidates should apply by using the online application form, including a CV and Cover letter (see Funding Notes below), indicating the project above for which they wish to be considered.
Application Deadline: 11th May 2023 23:59 (UK time)
For more information about this opportunity, Visit our Official Website.