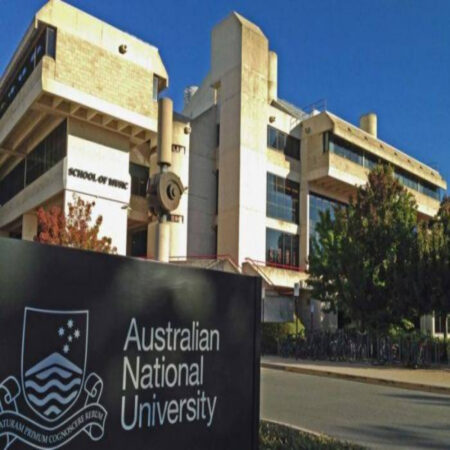 Angus Nicholson Honours Scholarship 2023 at Australian National University
Australian National University is happy to accept qualified local and foreign applicants for the Angus Nicholson Honours Scholarship 2023/2024 academic year. Anyone interested in continuing their undergraduate studies in Australia is eligible for this program.
This Tuition award is partially funded and an offer of $10,000 per annum is given to qualified domestic and international Undergraduate candidates. This program is sponsored by Australian National University, Australia and is to be taken at Australian National University, Australia. This scholarship is offered by the ANU College of Health and Medicine & the ANU College of Science. The scholarship has been generously established by Mr Jon Nicholson, in memory of his late father, Dr Angus Nicholson.
The Australian National University is a public research university and member of the Group of Eight, located in Canberra, the capital of Australia. Its main campus in Acton encompasses seven teaching and research colleges, in addition to several national academies and institutes. ANU is ranked as the top university in Australia and the Southern Hemisphere by the 2022 QS World University Rankings and second in Australia in the Times Higher Education rankings. Compared to other universities in the world, it is ranked 27th by the 2022 QS World University Rankings, and equal 54th by the 2022 Times Higher Education. In 2021, ANU is ranked 20th (1st in Australia) by the Global Employability University Ranking and Survey. Established in 1946, ANU is the only university to have been created by the Parliament of Australia. It traces its origins to Canberra University College, which was established in 1929 and was integrated into ANU in 1960. ANU enrolls 13,329 undergraduate and 11,021 postgraduate students and employs 4,517 staff. The university's endowment stood at A$1.8 billion as of 2018. ANU counts six Nobel laureates and 49 Rhodes scholars among its faculty and alumni. The university has educated two prime ministers and more than a dozen current heads of government departments of Australia. The latest releases of ANU's scholarly publications are held through ANU Press online.
SEE ALSO: Ramapo College Merit-Based Scholarships 2023
Scholarship Summary:
Scholarship Sponsor(s): Australian National University, Australia
Scholarships to be taken at: Australian National University, Australia
Scholarship Type: Tuition award
Scholarship Worth: $10,000 per annum
Number of Awards: Several
Study Level: Undergraduate
Nationality: Domestic & International students
Requirement and Eligibility Criteria for Angus Nicholson Honours Scholarship 2023:
Applicants must be domestic or international students.
Students admitted into undergraduate degree program.
The award is available for undergraduate courses offered at the University.
Based on academic merit
Students enrolling full time in the Honors program in the semester for which the scholarship is awarded.
Exceptional personal success skills (e.g., emotional maturity, motivation, perseverance, etc.)
A high school transcript and/or GSE results (if your transcript is not in English, also require a certified translation).
Applicants must have a High school certificate or equivalent.
Candidates must be highly motivated, responsible, and able to work independently in a structured manner and as good interpersonal and communication skill.
Applicants must hold an offer for a full-time program at Australian National University, Australia
Application process based on merit and evidence of leadership.
English Language Requirement: Applicants are required to provide evidence of meeting the ANU's minimum English language proficiency requirements.
SEE ALSO: Harvard Radcliffe Institute Fellowships for Professionals 2023
Application Procedures for the 2023/2024 Angus Nicholson Honours Scholarship (how to apply):
There is no separate application form for this scholarship. However, Interested applicants must;
Send an expression of interest letter written to coursework.scholarships@anu.edu.au setting out one's passion for science and one's academic achievements.
Also organize two references from people who are well placed to support the application and comment on this passion, and arrange for referees to send their reports to coursework.scholarships@anu.edu.au
Submit all the required documents by the deadline published on the scholarship website to complete the application process.
Application Period: 15 September to 30 November, (Annually)
For more information about this opportunity, Visit the Official Website.