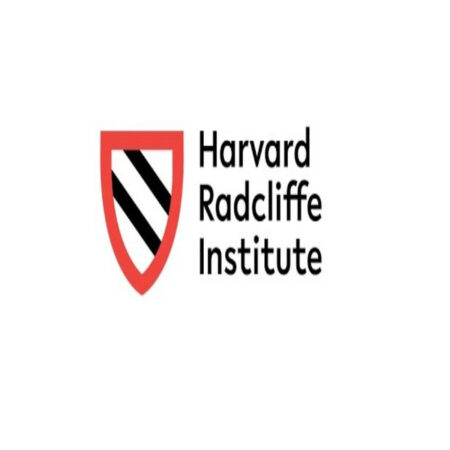 Harvard Radcliffe Institute Fellowships for Professionals 2023
Applications are invited from suitably qualified applicants from across the globe for the Harvard Radcliffe Institute Fellowships for Professionals for the 2023/2024 session. This program is eligible to Doctorate degree candidates.
This Postgraduate Fellowship is awarded to Doctorate degree candidates from across the globe. Applications from a wide range of disciplines and viewpoints are encouraged. They should provide novel solutions to urgent social and policy problems as well as efforts to reach audiences outside the academic community. Radcliffe fellows are renowned for creating novel techniques and approaches, questioning scholarly and creative norms, and illuminating the past and the present. This program is sponsored by Harvard Radcliffe Institute, USA and is located at Harvard Radcliffe Institute, USA.
The Radcliffe Institute for Advanced Study at Harvard University, also known as the Harvard Radcliffe Institute, is an institute of Harvard University that fosters interdisciplinary research across the humanities, sciences, social sciences, arts, and professions.[1] It is the successor institution to the former Radcliffe College, originally a women's college connected with Harvard. The institute comprises three programs: The Radcliffe Institute Fellowship Program is a highly selective fellowship that supports the work of 50 artists and scholars each year. The Academic Ventures program is for collaborative research projects and hosts lectures and conferences. The Arthur and Elizabeth Schlesinger Library on the History of Women in America documents the lives of American women of the past and present for the future. The Radcliffe Institute often hosts public events, many of which can be watched online. It is a member of the Some Institutes for Advanced Study consortium. Prof. Tomiko Brown-Nagin is the institute's current dean.
SEE ALSO: The United Nations – Nippon Foundation Fellowship 2023
The Radcliffe Fellowship Program awards 50 fellowships each academic year. Applicants may apply as individuals or in a group of two to three people working on the same project. The Fellowship seek diversity along many dimensions, including discipline, career stage, race and ethnicity, country of origin, gender and sexual orientation, and ideological perspective. Although fellows come from many different backgrounds, they are united by their demonstrated excellence, collegiality, and creativity.
Benefits
Stipend of $78,000 plus additional $5,000 to cover project expenses.
Relocation, housing and childcare funds.
Health care support.
Fellowship Summary:
Company/Organisation(s): Harvard Radcliffe Institute, USA
Program Type: Postgraduate Fellowship
Program Location: Harvard Radcliffe Institute, USA
Program Duration: 8 months
Available Slot: Several
Basic Qualifications: Doctorate degree
Nationality: All Nationalities
Requirement and Eligibility Criteria for Harvard Radcliffe Institute Fellowships for Professionals 2023:
Applicants must be scholars, artists and practitioners proposing innovative work that confronts pressing social and policy issues and seeking to engage audiences beyond academia.
Must have received their doctorate (or appropriate terminal degree) in the area of their proposed project at least two years prior to their appointment as a fellow.
Applicants must demonstrate a strong body of independent research and writing.
Humanities and social sciences applicants must have published a monograph or at least two articles in refereed journals.
Science, engineering and mathematics applicants must have published at least five articles in refereed journals.
SEE ALSO: AREF Research Development Fellowship 2023
Application Procedures for the 2023/2024 Harvard Radcliffe Institute Fellowships for Professionals (how to apply):
The online application portal is where interested candidates for the Harvard Radcliffe Institute Fellowships 2023/24 should submit their applications. An application form, a curriculum vitae, a project proposal (with bibliography where necessary), a writing or work sample, and the contact information of three references are all included in the application package. References will be asked through email to upload letters of recommendation in support of your candidacy.
Application Deadline: Varies according to discipline
For Humanities, social sciences and creative arts: September 14, 2023 (11:59 PM EST)
For science, engineering and mathematics: October 5, 2023 (11:59 PM EST)
For more information about this opportunity, Visit the Official Website.