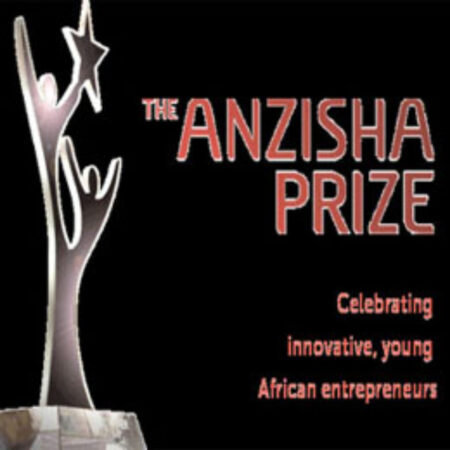 Anzisha Prize Fellowship Programme 2024
Applications are invited from suitably qualified African candidates for Anzisha Prize Fellowship Programme for the 2024/2025 session. This program is open to All study level candidates.
This fellowship is an opportunity offed to African students of all study level. This program is sponsored by Mastercard Foundation and African Leadership Academy and hosted by African Leadership Academy. The Anzisha Prize is a venture building fellowship program that aims to support and champion young entrepreneurs to realise their business and entrepreneurship dreams.
The African Leadership Academy (ALA) is an educational institution located in the outskirts of Johannesburg, South Africa, for students between the ages of 16 and 19 years old, with current alumni coming from 46 countries. Founded in 2004 by Fred Swaniker, Chris Bradford, Peter Mombaur, and Acha Leke, ALA officially opened in September 2008 with an inaugural class of 97 students. ALA seeks to transform Africa by identifying, developing, and connecting the next generation of African leaders. To achieve this goal, ALA teaches a two-year curriculum in African studies, writing and rhetoric and entrepreneurial leadership, as well as the usual academic core subjects.
SEE ALSO: Charles Bullard Fellowship in Forest Research 2024 at Harvard University
The fellowship is a three-year program that celebrates and rewards business growth. During the course of the three years, the program will track the performance of the business and the entrepreneur. Businesses that show exemplary growth and initiative are rewarded with benefits and services such as short courses, cloud services and cash stipends. At the end of the second year, entrepreneurs will pitch their businesses and successes for a chance to win their share of prizes to the value $50 000.
Fellowship Summary:
Fellowship Sponsor(s): Mastercard Foundation and African Leadership Academy
Host Institution(s): African Leadership Academy
Program Duration: 3 years
Number of Awards: Several
Study Level: All study level
Nationality: Africans
Requirements and Eligibility Criteria for Anzisha Prize Fellowship Programme 2024:
You must be between 15 and 22 years old with an ID document or Passport to present as evidence. Anyone born before 1 September 2001 or after 31 August 2008, will not be considered.
You must be a national of an African country with a business based in Africa for African customers/beneficiaries.
The Anzisha Prize isn't awarded for great ideas or business plans – you must have already started, and be able to prove it! Get started now and ensure you have tangible results to share before applications open.
Your business, invention or social project can be in any field or industry (science and technology, civil society, arts and culture, sports, etc.). Any kind of venture is welcome to apply.
Individuals who apply must be one of the founding members of a business (for example, 2 or 3 co-founders who started up the project together).
Benefits
Shared Monetary Reward to the value of $140,000 over three years including cash stipends
Learning Campus: Access to a world-renowned Entrepreneurial Leadership curriculum and training with the potential for further investment based on engagement and performance. Worth $2 000
Consulting Service: Paired with a Venture Partner, fellows will receive monthly coaching support that will help them achieve their personal and business goals
Skill Development: Live virtual workshops that focus on wellness support, venture-building skills and personal leadership development.
Educational Opportunities: Short-term education opportunities, growing their network through internships with established businesses and technical experts.
SEE ALSO: Graduate Scholarships Programme 2024 at University of Hawaii
Application Procedure for the 2023/2024 Anzisha Prize Fellowship Programme (how to apply):
Interested candidates should apply here for the Anzisha Prize Fellowship Program.
Application Deadline: September 7th, 2023
For more information about this opportunity, Visit the Official Webpage.