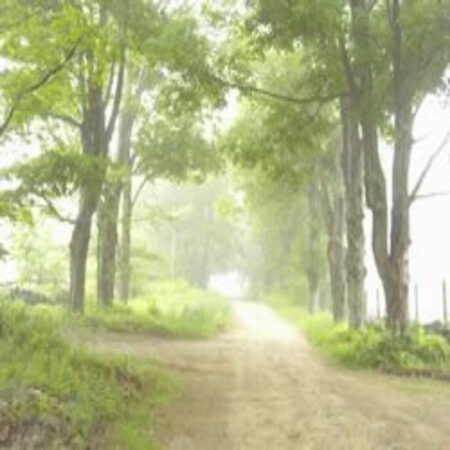 Charles Bullard Fellowship in Forest Research 2024 at Harvard University
Applications are invited from suitably qualified candidates from across the globe for the Charles Bullard Fellowship in Forest Research at Harvard University for the 2024/2025 session. This program is open to Postgraduate candidates.
This Fellowship program is an opportunity given to qualified Postgraduate candidates. This program is sponsored by Harvard University, USA and hosted by Harvard Forest, Harvard University. A major goal of the Bullard Fellowship program is to enhance research activities at Harvard Forest and build long-term collaborations that connect Harvard Forest with other parts of the University. Fellows can be based at the Harvard Forest or associated with other departments and centers at Harvard, such as the Department of Organismic and Evolutionary Biology, the Harvard University Center for the Environment, the Salata Institute for Climate and Sustainability, and the Arnold Arboretum. Bullard Fellowships are not intended for post-doctoral fellows; instead, they are targeted at individuals with a record of independent scholarship and professional accomplishment.
Harvard University is a private Ivy League research university in Cambridge, Massachusetts. Founded in 1636 as Harvard College and named for its first benefactor, the Puritan clergyman John Harvard, it is the oldest institution of higher learning in the United States. Its influence, wealth, and rankings have made it one of the most prestigious universities in the world. The university is composed of ten academic faculties plus Harvard Radcliffe Institute. The Faculty of Arts and Sciences offers study in a wide range of undergraduate and graduate academic disciplines, and other faculties offer only graduate degrees, including professional degrees. Harvard ranks among the top globally in each of these categories.[Notes 1] Additionally, students and alumni have won 10 Academy Awards, 48 Pulitzer Prizes, and 110 Olympic medals (46 gold). They have founded many notable companies as well.
Harvard Forest is an ecological research area of 3,000 acres (12 km2) owned and managed by Harvard University and located in Petersham, Massachusetts. The property, in operation since 1907, includes one of North America's oldest managed forests, educational and research facilities, a museum, and recreation trails. Harvard Forest is open to the public.
SEE ALSO: NVIDIA Graduate Fellowship Programme 2024
Fellowship Summary:
Fellowship Sponsor(s): Harvard University, USA
Host Institution(s): Harvard Forest, Harvard University
Number of Awards: Several
Study Level: Postgraduates
Nationality: All Nationalities
Requirement and Eligibility Criteria for Charles Bullard Fellowship in Forest Research 2024:
Bullard Fellowships are generally awarded to individuals who have established themselves in academia, public service, or in the private sector.
Bullard Fellowships are intended for scholars and practitioners who have demonstrated substantial accomplishment and vision; recent PhD. graduates are generally not appropriate.
For those in academic careers, preference is given to holders of doctoral degrees who received their degrees at least two years prior to applying and have published a monograph or at least two (humanities and social sciences) or five (STEM) articles in refereed journals or edited collections. Applicants from outside academia must demonstrate leadership in their field and propose a project that shows promise of making important contributions to forest studies, broadly defined.
Benefits
The Fellowships carry stipends up to $75,000; the amount of each award depends on the duration of the Fellowship. Fellows have the option of having the award paid either to themselves or to the Fellow's employer.
In most cases, the stipend will supplement income received for devoting a period to research, e.g., sabbatical leave pay for an individual in academic life, appointments with federal support for training of individuals in federal public service, or educational leave with pay for individuals in the private sector. Fellowships are not intended to provide significant funds for original research.
Travel Fellowships: All Bullard Fellows will receive a travel fellowship equivalent to the cost of one round trip between their Fellowship site location and their home base. The fellowship will reflect either the actual airfare or mileage (at rate determined by the IRS) between the two, whichever is lower. Bullards are responsible for the travel costs of any people accompanying them.
SEE ALSO: EU Traineeships Programme 2023
Application Procedures for the 2024/2025 Charles Bullard Fellowship in Forest Research (how to apply):
Interested and qualified? Go to Harvard University on harvardforest2.fas.harvard.edu to apply
Documents Required for Application
A completed web-based application form
Contact information for 3 references who can give a perspective on the applicant's proposed program and their personal and professional qualifications for carrying it out. Recommenders should submit their recommendation letters for the 2023-2024 program via the secure online application system by October 15, 2023 (a 2-week grace period post-deadline).
A statement of research describing the applicant's professional career to date, proposing a research program at Harvard, and evaluating this program in terms of its potential contribution to the applicant's future professional career (5 page single spaced maximum is requested).
CV (no more than 5 pages) including the following: Colleges and universities; dates of attendance and degrees received, Professional positions held since graduating college, Academic prizes and honors, if any Significant books, articles, reports, etc. Significant education and outreach activities (NSF calls these "synergistic activities") Artists should provide a link to an online portfolio of their work.
Application Deadline: October1, 2023
For more information about this opportunity, Visit our Official Website.