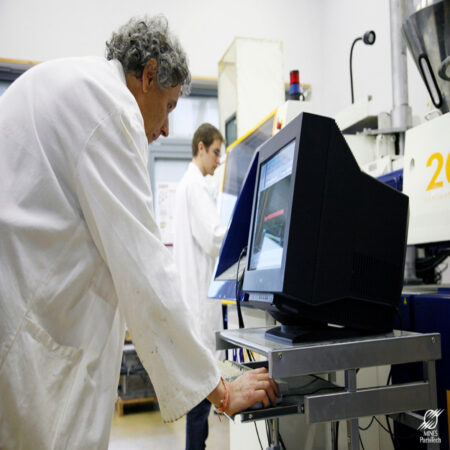 MINES ParisTech-CEMEF Research Fellowships 2023
Applications are invited from suitably qualified international applicants for MINES ParisTech-CEMEF Research Fellowships for the 2023/2024 session. This program is eligible to Doctoral & Post-doctoral degree candidates.
This Fellowship is awarded to qualified international Doctoral & Post-doctoral degree candidates. This program is sponsored by MINES ParisTech-CEMEF, France and is to taken at Fellowships in France. First and foremost, earning a doctorate or post-doctoral degree at CEMEF entails joining one of the organization's research teams. You will be a part of the team's activities. However, you will also have total freedom to oversee the research related to your field. You will be given the materials and computing tools you need to finish your project.
Mines Paris – PSL, officially École nationale supérieure des mines de Paris (until May 2022 Mines ParisTech, also known as École des mines de Paris, ENSMP, Mines de Paris, les Mines, or Paris School of Mines), is a French grande école and a constituent college of PSL Research University. It was originally established in 1783 by King Louis XVI. Mines Paris is distinguished for the outstanding performance of its research centers and the quality of its international partnerships with other prestigious universities in the world, which include Massachusetts Institute of Technology (MIT), California Institute of Technology (Caltech), Harvard John A. Paulson School of Engineering and Applied Sciences (Harvard SEAS), Shanghai Jiao Tong University, University of Hong Kong, National University of Singapore (NUS), Novosibirsk State University, Pontifical Catholic University of Chile, and Tokyo Tech. Mines Paris also publishes a world university ranking based on the number of alumni holding the post of CEO in one of the 500 largest companies in the world: the Mines ParisTech: Professional Ranking of World Universities. The school is a member of the ParisTech (Paris Institute of Technology) alliance.
SEE ALSO: Harvard Radcliffe Institute Fellowships for Professionals 2023
Every year, CEMEF offers post-doctoral opportunities on complex physical and digital themes in its research areas. Generally speaking, post-doctoral projects meet a specific objective. Indeed, they may aim to deepen knowledge and techniques mastered in an industrial context. Or, they may focus on a more exploratory upstream theme. In any case, there is a great diversity in our post-doctoral proposals. This diversity stems in fact from the scientific multidisciplinarity of the centers research teams.
If you have defended your thesis and you wish to pursue it in an academic organization, it is undeniable that a post-doctoral project will enrich your scientific experience.
Fellowship Summary:
Fellowship Sponsor(s): MINES ParisTech-CEMEF, France
Fellowship to be taken at: Fellowships in France
Fellowship Level: Doctoral & Post-doctoral
Fellowship Benefit: Gross annual salary of approximately €36,000
Country/Candidate Eligibility: International students
Requirement and Eligibility Criteria for MINES ParisTech-CEMEF Research Fellowships 2023:
Applicants must be international students.
The award is available for PhD research program offered by the University.
Students enrolling full time in the Honors program in the semester for which the fellowship is awarded.
Applicants must have a bachelor's degree certificate or equivalent in the relevant field
Applicants must have MSc degree certificate or equivalent in the relevant field
Excellent written and oral communication skills in English.
Independent thinking and analytical aptitude for devising innovative scientific or technical solutions.
Demonstrate capacity for effective independent work and as part of a team
Demonstrate enthusiasm, motivation, flexibility and confidence
Candidates must be highly motivated, responsible, and able to work independently in a structured manner, has good interpersonal and communication skill.
Applicants must hold an offer for a full-time program at MINES ParisTech-CEMEF, France
English Language Requirement: Applicants are required to provide evidence of meeting the CEMEF's minimum English language proficiency requirements.
SEE ALSO: The Commonwealth Year of Youth Project on Training, Employment, Economic Opportunities, and Inclusion 2023
Application Procedures for the 2023/2024 MINES ParisTech-CEMEF Research Fellowships (how to apply):
Depending on the projects that need to be filled, the MINES ParisTech-CEMEF Postdoctoral Fellowship recruitment is open all year round. Use the online form to submit your application. Doctors are eligible for recruitment. The planned projects typically have a one-year duration.
Application Deadline: On-going
For more information about this opportunity, Visit the Official website.