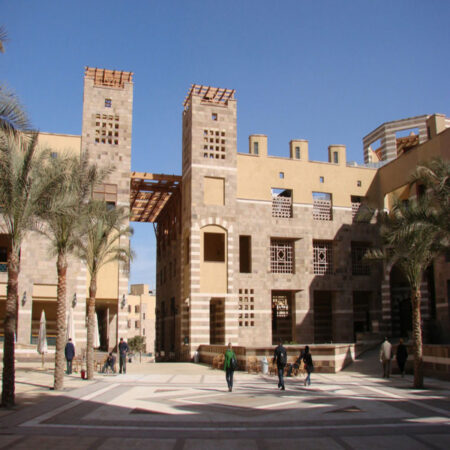 Ramapo College Merit-Based Scholarships 2023
Application is now open for suitably qualified domestic and international candidates to enroll for Ramapo College Merit-Based Scholarships for the 2023/2024 academic session. This program is open to Undergraduate candidates.
This Tuition award is an opportunity that offers tuition fee to qualified domestic and international Undergraduate students. First-year applicants are evaluated for merit-based scholarships based on their academic standing and potential to engage in community service. Extracurricular activities are taken into account along with other parts of a student's application, however due to a lack of resources and a huge volume of applications, the scholarship awards are highly competitive. This program is sponsored by Ramapo College, USA and is to be taken at Ramapo College, USA.
Ramapo College of New Jersey (RCNJ) is a public liberal arts college in Mahwah, New Jersey. It is part of New Jersey's public system of higher education. As of the fall 2021 semester, there were a total of 5,732 students enrolled at the college, including 576 graduate students and 11 doctorate students. In the late 19th century, the Ramapo Valley was developed for large estates by many wealthy families. In 1968, the New Jersey Department of Higher Education authorized establishing a new state college in Bergen County, due to its increasing population and sub urbanization. The college was planned to serve economically deprived students from urban and rural areas, in addition to a full range of middle-class families.
SEE ALSO: Liveris Academy Undergraduate Scholarship 2023 at University of Queensland
Scholarship Summary:
Scholarship Sponsor(s): Ramapo College, USA
Scholarships to be taken at: Ramapo College, USA
Scholarship Type: Tuition award
Scholarship Worth: Tuition fee
Number of Awards: Several
Scholarship level: Undergraduate
Nationality: Domestic & International students
Requirement and Eligibility Criteria for Ramapo College Merit-Based Scholarships 2023:
Applicants must be domestic or international students.
Students admitted into undergraduate degree program.
The award is available for undergraduate courses offered at the University.
Based on academic merit
Students enrolling full time in the Honors program in the semester for which the scholarship is awarded.
Exceptional personal success skills (e.g., emotional maturity, motivation, perseverance, etc.)
A high school transcript and/or GSE results (if your transcript is not in English, also require a certified translation).
Applicants must have a High school certificate or equivalent.
Candidates must be highly motivated, responsible, and able to work independently in a structured manner and as good interpersonal and communication skill.
Applicants must hold an offer for a full-time program at Ramapo College, USA
Application process based on merit and evidence of leadership.
English Language Requirement: Applicants are required to provide evidence of meeting the Ramapo College's minimum English language proficiency requirements.
SEE ALSO: VACorps Internship Program for Graduate Students 2023
Application Procedures for the 2023/2024 Ramapo College Merit-Based Scholarships (how to apply):
All first-year (freshman) applicants to Ramapo College are immediately given consideration for a merit-based scholarship. Students must submit their applications by the priority deadline and submit all necessary documentation by January 3, 2023, in order to be eligible for a merit-based award. No additional application is required. After reviewing the credentials, an interview might be necessary.
Application Deadline: December 15, 2023
For more information about this opportunity, Visit the Official website.