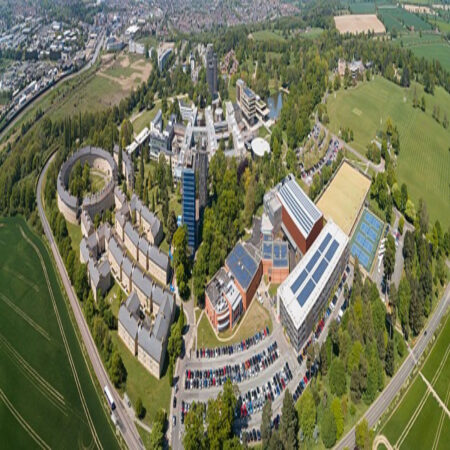 Africa Masters Programme 2023 at University of Essex
The University of Essex is delighted to welcome applications from suitable African students for the Africa Masters Programme 2023/2024 academic session. This program is open to Master candidates who wish to further their degree in the United Kingdom.
The scholarship program is open to Master students who have financial difficulties in achieving a degree program in the country. The scholarship scheme is a partially funded opportunity that offers a scholarship worth £4,500 for general expenses. This program is hosted and sponsored by University of Essex, UK.
The University of Essex is a public research university in Essex, England. Established by royal charter in 1965, it is one of the original plate glass universities. The university shield consists of the ancient arms attributed to the Kingdom of Essex, and the motto, "Thought the harder, heart the keener", is adapted from the Anglo-Saxon poem The Battle of Maldon. It comprises three campuses in the county, in Southend-on-Sea and Loughton with its primary campus in Wivenhoe Park. Essex is rated Gold for Teaching Excellence by the TEF since 2017, named University of the Year at the Times Higher Education Awards in 2018, and is ranked an internationally excellent research-intensive university by the REF. Essex's Department of Government received Regius Professorship conferred by Her Majesty, The Queen in 2013 and the university was awarded the Queen's Anniversary Prize on two occasions for advancing Human Rights in 2009 and Social and Economic Research in 2017.
SEE ALSO: President's Scholarship for World Leaders 2023 at University of Winnipeg
Scholarship Summary:
Scholarship Sponsor(s): University of Essex, UK
Host Institution(s): University of Essex, UK
Value of Program: £4,500
Duration of Program: 1 Year
Number of Awards: Not specified
Type: Masters
Eligible Countries: African countries
Requirement and Eligibility Criteria for Africa Masters Programme 2023:
be classified as an international student for fee purposes
be a national of an African nation (defined as a member state of the African Union) and ordinarily resident in an African nation
be entirely self-funding your studies
be a graduate of any African country, or any of the countries specified above
be applying for a full-time Masters course starting in 2022-23 (excluding MBA)
meet the academic criteria in the table below: Ghana: CGPA 3.0/4.0 or above, Nigeria: CGPA 3/5 or above, Other member states of the African Union: 2:1 or above (or equivalent as defined by our Postgraduate Admissions selection criteria)
You will also be considered for this award if you are a national of an African nation and you have a degree: from a recognized UK university, other than Essex, with a 2:1 or above, or from a recognized university with a 2:1 or above (or equivalent as defined by our Postgraduate Admissions selection criteria) or from any of the following countries: Bangladesh, Brazil, Canada, Chile, China, Columbia, Hong Kong, India, Indonesia, Japan, Jordan, Kazakhstan, Malaysia, Mexico, Nepal, Norway, Pakistan, Russia, Sri Lanka, Taiwan, Thailand, Turkey, USA, Vietnam.
SEE ALSO: Bradford-Renduchintala International Masters Scholarships 2023 at University of Bradford
Application Procedures for the 2023/2024 Africa Masters Programme (how to apply):
If you meet all the eligibility criteria, you will automatically be considered for this award. You don't need to complete an application form. The University will assess your eligibility based on your country of domicile and fee status that you submit on your application for your place at Essex.
Application Deadline:
14 July 2023 (for October 2023 start) or
13 October 2023 (for January 2024 start)
For more information about this opportunity, Visit the Official Website.