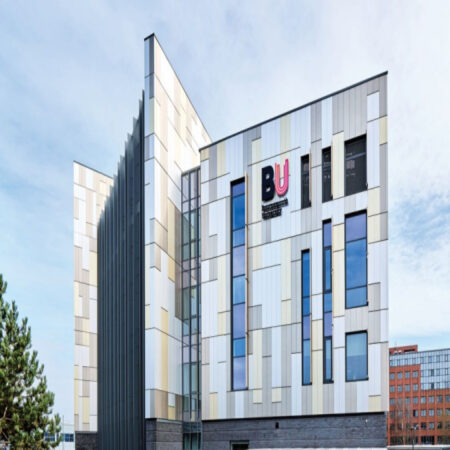 UK GREAT Scholarships 2023 at Bournemouth University
Bournemouth University in partnership with the British Council is delighted to welcome applications from suitable international Postgraduate candidates for the UK GREAT Scholarship 2023/2024 academic session in UK.
This program is a partially funded opportunity that offers £10,000 to qualified postgraduate candidates. This scholarship is sponsored by Bournemouth University and British Council and hosted by Bournemouth University. The program, launched by the British Council together with 41 UK universities, supports postgraduate students from eligible countries to access world-class UK higher education opportunities.
Bournemouth University is a public university in Bournemouth, England, with its main campus situated in neighboring Poole. The university was founded in 1992; however, the origins of its predecessor date back to the early 1900s. The university currently has over 16,000 students, including over 3,000 international students. The university is recognized for its work in the media industries. Graduates from the university have worked on a number of Hollywood films, including Gravity, which was awarded the Achievement in Visual Effects Oscar at the 86th Academy Awards in 2015.
The British Council is a British organization specializing in international cultural and educational opportunities. It works in over 100 countries: promoting a wider knowledge of the United Kingdom and the English language (and the Welsh language in Argentina); encouraging cultural, scientific, technological and educational co-operation with the United Kingdom. The organization has been called a soft power extension of UK foreign policy, as well as a tool for propaganda. The British Council is governed by a Royal Charter. It is also a public corporation and an executive nondepartmental public body (NDPB), sponsored by the Foreign, Commonwealth and Development Office. Its headquarters are in Stratford, London. Its acting Chair is Sarah Sands and its Chief Executive is Scott McDonald.
SEE ALSO: International Students Scholarships 2023 at University of Nottingham
The scholarship program offers financial support of a minimum of £10,000 to students pursuing one-year postgraduate study in the UK. Students can apply for courses in a range of subjects, at the 41 institutions across England, Scotland, Wales and Northern Ireland.
Scholarship Summary:
Scholarship Sponsor(s): Bournemouth University and British Council
Scholarship Type: Partial Scholarships
Host Institution(s): Bournemouth University
Scholarship Worth: £10,000
Number of Awards: 4
Study Level: Postgraduate
Nationality: International
Requirements and Eligibility Criteria UK GREAT Scholarships 2023:
Must enroll in full-time taught courses starting in September 2023. Scholarship cannot be deferred.
Be residents in and passport holders of Ghana and Egypt.
Must have achieved a minimum of a UK upper second-class Honors (2:1) degree (or overseas equivalent) that is relevant to the postgraduate study.
Must demonstrate excellent leadership abilities.
Demonstrate proficiency in spoken and written English.
SEE ALSO: Danish Government Scholarship 2023 at University of Southern Denmark
Application Procedures for the 2023/2024 UK GREAT Scholarships (how to apply):
Interested applicants for the UK GREAT Scholarships 2023 at Bournemouth University are to apply for the scholarship online before the deadline.
Applicants will be required to include an excellent personal profile as part of his/her personal statement.
Application Deadline: 30 April 2023
For more information about this opportunity, Visit the Official Website.