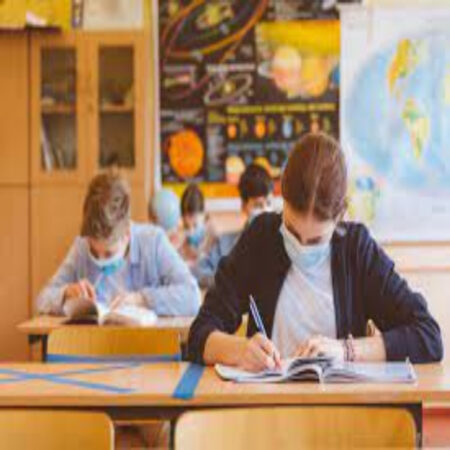 WITS-TUB-UNILAG Urban Lab Scholarships 2023
Applications for WITS-TUB-UNILAG Urban Lab Scholarships for the academic year 2023/2024 are now being accepted from interested and qualified students. African students who want to enroll for a Masters degree program are especially eligible for this grant.
This scholarship is a fully funded opportunity that provides full tuition fee, monthly stipend, medical & travel allowance to qualified Masters candidates. This program is sponsored and hosted by WITS-TUB-UNILAG. The program permits students from all over the subcontinent to enroll in PhD programs at Wits and UNILAG as well as the Master of Urban Studies in the area of Urban Management at Wits. In 2021, UNILAG will launch a new Masters program in urban management with funding from the program.
SEE ALSO: Asian and African Students Scholarship 2023 at Muhammadiyah University of Malang
Beyond collaboration around the respective urban management masters at TUB, Wits and UNILAG, the program is designed to facilitate international exchange of ideas between research institutions and includes strengthening the network of urban academics on the African continent.
Four fully funded PhD scholarships will be awarded on a competitive basis to two South Africans and two candidates from other sub-Saharan African countries for study at the University of the Witwatersrand starting February 2022, in collaboration with Technical University Berlin and the University of Lagos. The four selected PhD candidates will be funded for four years from 2022-2025.
Scholarship Summary:
Scholarship Sponsor(s): WITS-TUB-UNILAG
Host Institution(s): WITS-TUB-UNILAG
Scholarship Worth: Full Tuition fee, Monthly stipend, Medical & Travel allowance
Number of Awards: Several
Study Level: Masters
Nationality: African Students
Requirement and Eligibility Criteria for WITS-TUB-UNILAG Urban Lab Scholarships 2023:
Applicants must be a sub-Saharan African Nationals
Applicants enrolling for masters and PhD programs
Applicants must be ready to enroll in a full-time program
Applicants to partake in the Master of Urban Studies in the field of Urban Management at Wits as well as PhD studies at both Wits and UNILAG.
SEE ALSO: RCL Food Management Trainee Programme 2023
Application Procedures for the 2023/2024 WITS-TUB-UNILAG Urban Lab Scholarships (how to apply):
Interested candidates can complete out and submit an online application for the WITS-TUB-UNILAG Urban Lab Scholarships. To apply for a scholarship, send an email to taki.sithagu@wits.ac.za. Late applications won't be accepted.
Application Deadline: September 30, 2023
For more information about this opportunity, Visit the Official Website.