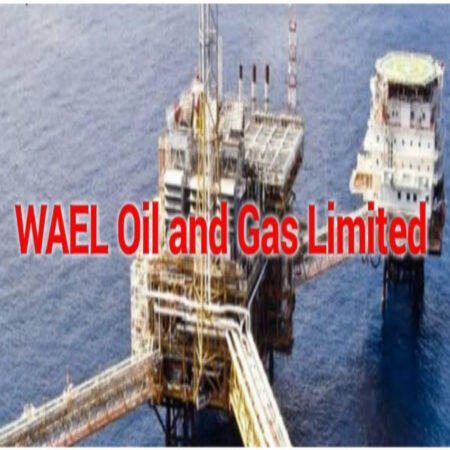 WAEL Oil and Gas Recruitment 2023
For the WAEL Oil and Gas Recruitment 2023/2024 session, applications are presently being accepted from people all around the world. Candidates for this program must be graduates.
This Full-time Jobs is organized by WAEL located in Nigeria. This Full-time internship is organized by GVI, Ghana and located in Accra, Ghana. Founded in 2009, West Atlantic Energy Nigeria Limited (WAEL) is an indigenous oil and gas service company that partners with "Collabro" to offer personnel logistics, data management, and HSE services to the oil and gas industry in Nigeria and Sub-Saharan Africa as a whole. WAEL is a licensee for the Offshore Safety Permit under the Department of Petroleum Resources. WAEL is a subsidiary of Prime Atlantic Group which has two other Joint Venture Companies, Prime Atlantic Cegelec and Falck Prime Atlantic.
SEE ALSO: GVI Community Development Internship 2023
To provide unparalleled services and world class solutions to the oil & gas industry, ensuring the overwhelming satisfaction of valued clients through our robust knowledge and application of technologies. West Atlantic Energy Nigeria Limited offers the following services:
Document/Data Management & Cloud Services – Provide bespoke services in the collation and hosting of data for organizations and industries.
Personnel On Board Tracking (POB) – Offshore Safety Permit (OSP) is a Personnel Accountability System (PAS) service to be used by Oil and Gas operators and contractors in Nigeria.
Offshore Safety Permit (OSP) – For Personnel on Board, West Atlantic Energy Nigeria Limited is in partnership with Collabro, UK and engage the use of a software called 'Vantage POB
Internship Summary:
Company/Organisation(s): WAEL
Program Type: Full-time Jobs
Program Location: Nigeria
Program Duration: Permanent
Available Slot: Not specified
Basic Qualifications: Graduates
Nationality: All Nationality
Requirement and Eligibility Criteria for WAEL Oil and Gas Recruitment 2023:
Applicants should be a graduate and/or experienced professionals
Develop personal skills
Display intellectual ability and leadership potential
Manages time effectively
Takes Initiative
Process and Task driven
Attention to detail.
Uses discretion when dealing with confidential correspondence/information
SEE ALSO: SGE Sciences PGT Excellence Awards 2023 at University of Glasgow
Application Procedures for the 2023/2024 WAEL Oil and Gas Recruitment (how to apply):
Interested and qualified candidates can proceed to fill the online application form with accurate information, for new employment opportunities within the Oil and Gas Industry. You will be contacted should your profile match available opportunities.
Application Deadline: Not Specified
For more information about this opportunity, Visit the Official Website.