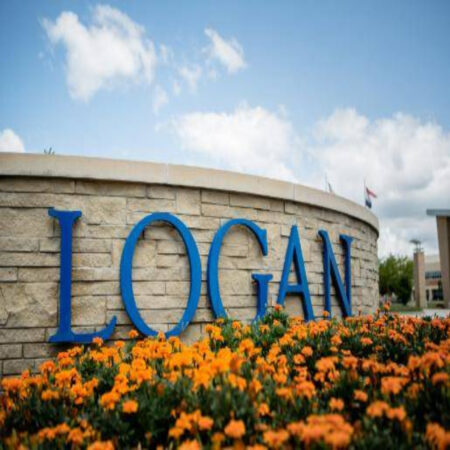 Scholarships for Incoming International Students 2023 at Logan University
Logan University is offering an exciting and generous scholarship to support international students for Undergraduate program to apply for the Scholarships for Incoming International Students 2023/2024 academic session.
This Tuition Award scholarship is partially funded and an offer of $10,000 is awarded to qualified international Undergraduate students. This program is hosted and sponsored by Logan University, USA. In addition, the University offers a Tuition Exchange Scholarships for Canadian students ranging from $10,000 to $30,000 based on the start term. While at Logan, students are eligible for additional endowed scholarships each spring.
Logan University, formerly Logan College of Chiropractic until 2013, is a private special focus university providing college education in chiropractic and the health sciences in Chesterfield, Missouri. The college was named after its founder and first president, Hugh B. Logan, D.C. The first class of seven men and women enrolled on September 1, 1935.
SEE ALSO: Humanities International Excellence Scholarships 2023 at University of Manchester
Scholarship Summary:
Scholarship Sponsor(s): Logan University, USA
Scholarship Type: Tuition Award
Host Institution(s): Logan University, USA
Scholarship Worth: $10,000
Number of Awards: Several
Study Level: Undergraduate
Nationality: International Student
Requirement and Eligibility Criteria for Scholarships for Incoming International Students 2023:
Applicants must be international students enrolled in a full-time program at the university.
Applicants foreign transcript must include a course-by-course evaluation and U.S. grade point average (GPA) equivalency on a 4.0 scale, as well as a degree equivalency when applicable
Applicants may be required to demonstrate proficiency in English —TOEFL scores of 500 or better on paper-based exams or 79 on the iBT® Test are acceptable. A break-down of the subscores for the iBT Test are (below):
Writing: 18
Listening: 21
Reading: 21
Speaking: 19
SEE ALSO: Africa Masters Programme 2023 at University of Essex
Application Procedures for the 2023/2024 Scholarships for Incoming International Students (how to apply):
Interested and eligible applicants for Incoming International Students scholarship at Logan University should complete an online application form.
Applicants will be expected of the following documents:
1 Letter of Recommendation from a Chiropractor (If you do not have one in mind, please reach out to Admissions)
Statement of Motivation
Submit evidence of having financial resources or funding commitment to complete a minimum of one year (12 months) of education.
Submit official transcripts to the Office of Admissions for evaluation. It is sometimes necessary to use an outside evaluating agency, in which case the official evaluation by that agency should be sent in lieu of the original transcripts. Have the transcript(s) sent to Logan University, Office of Admissions at 1851 Schoettler Road, Chesterfield, MO 63017.
Evidence of meeting all applicable legal requirements for study in the United States. It is recommended that the applicant submit all records at least six months prior to the start of the trimester they wish to attend.
If you have any questions please contact the Office of Admissions.
Application Deadline: Not Specified
For more information about this opportunity, Visit the Official Website.