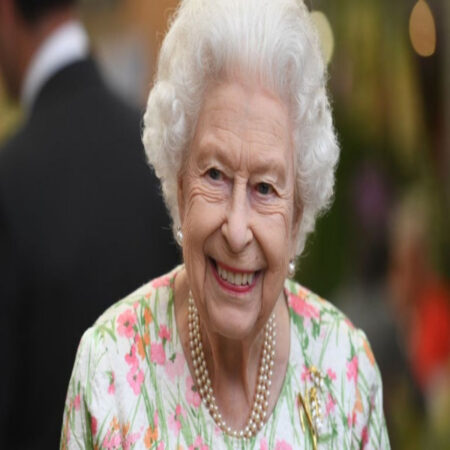 Queen Elizabeth Commonwealth Scholarships (QECS) 2024
Applications are invited from suitably qualified students from commonwealth countries for Queen Elizabeth Commonwealth Scholarships (QECS) 2024/2025. This program is eligible to masters candidates.
This Fully Funded scholarship is an opportunity offered to qualified maters candidates for commonwealth countries. This program is sponsored by Association of Commonwealth Universities and hosted by Universities in Commonwealth countries. The scholarships are a life-changing opportunity to experience a new country and culture, to broaden horizons, and to build a global network that will last a lifetime. Interested applicants are encouraged to take advantage of this opportunity.
The Association of Commonwealth Universities (ACU) is a charitable organization that was established in 1913, and has over 500 member institutions in over 50 countries across the Commonwealth. The ACU is the world's oldest international network of universities. Its mission is to promote and support excellence in higher education for the benefit of individuals and societies throughout the Commonwealth and beyond. It has a combined population of 3 billion, mainly under the age of 30, in Commonwealth countries. Drawing on the collective experience and expertise, the ACU seeks to address issues in international higher education through a range of projects, networks, and events. The ACU administers scholarships, provides academic research and leadership on issues in the sector, and promotes inter-university cooperation and the sharing of good practice, helping universities serve their communities. The Association of Commonwealth Universities is governed by its member institutions through an elected Council. As the ACU is a UK-registered charity, Council members also act as its Trustees. The ACU Council comprises up to 23 members: 20 elected Council members, up to two co-opted Council members and, if the Honorary Treasurer is co-opted rather than elected, the Honorary Treasurer.
SEE ALSO: Allan and Nesta Ferguson Scholarships 2024
Scholarship Summary:
Scholarship Sponsor(s): Association of Commonwealth Universities
Scholarship Type: Fully Funded
Host Institution(s): Universities in Commonwealth countries
Scholarship Worth: See Scholarship benefits (below)
Number of Awards: Several
Study Level: Postgraduate (Masters)
Nationality: Commonwealth countries
Requirement and Eligibility Criteria for Queen Elizabeth Commonwealth Scholarships (QECS) 2024:
Applicants must be citizens or those who holds refugee status in a Commonwealth country.
Applicants must apply for a QECS award in a country other than their home country/country of citizenship.
Applicants must have completed a bachelor's degree and have graduated with an equivalent of a 2:1 at the time of application.
Applicants must demonstrate excellent research abilities.
Scholarship Benefits
Fully-funded tuition fees
Living allowance (stipend) for duration of award
Return economy flights to their host country
An arrival allowance
(Research support grant – on request only; subject to approval)
SEE ALSO: Utrecht Excellence Scholarships 2024
Application Procedures for the 2024/2025 Queen Elizabeth Commonwealth Scholarships (QECS) (how to apply):
Interested applicants for the Queen Elizabeth Commonwealth Scholarships 2024/2025 are to look through the list of countries and universities hosting scholarships in this cycle. Applicants will then proceed to complete and submit a QECS application for their chosen university/course.
After submitting a QECS application, applicants can then proceed to submit an application to their chosen university for admission to their chosen course.
Application Deadline: 10th January 2024
For more information about this opportunity, Visit the Official Website.