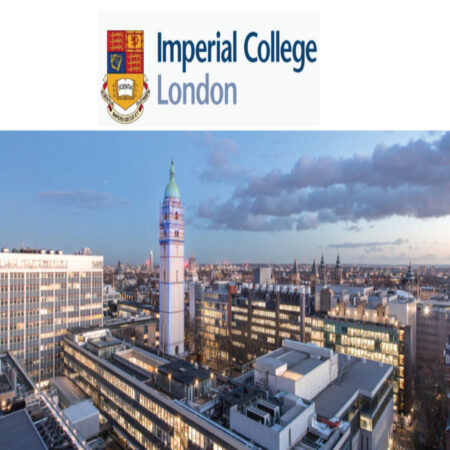 President's PhD Scholarships 2024 at Imperial College London
Applications are now invited from interested and eligible international candidates for the President's PhD Scholarships at Imperial College London 2024/2025. PhD applicants are eligible to apply.
This scholarship is an opportunity that offers Full funding + £22,900 + Other Benefits to qualified international PhD candidates. This program is sponsored and hosted by Imperial College London. If you are a high performing undergraduate or Master's student and have a strong desire to undertake a PhD program at a world-class research institution, a President's PhD Scholarship could provide you with the outstanding opportunity to receive full funding for tuition fees and a generous stipend for a 3.5year PhD place at Imperial College London.
Imperial College London (sometimes known simply as Imperial) is a public research university in London, England. Its history began with Prince Albert, consort of Queen Victoria, who developed his vision for a cultural area that included the Royal Albert Hall, the Victoria and Albert Museum, the Natural History Museum and several royal colleges. In 1907, Imperial College London was established by royal charter, unifying the Royal College of Science, the Royal School of Mines and the City and Guilds of London Institute. In 1988, the Imperial College School of Medicine was formed by merging with St Mary's Hospital Medical School. In 2004, Queen Elizabeth II opened the Imperial College Business School. Imperial College London focuses on science, engineering, business, and medicine. The main campus is in South Kensington, where most teaching and research takes place. A second campus in White City provides a platform for innovation and entrepreneurship.
SEE ALSO: Dalarna University Postgraduate Scholarships 2024
Scholarship Summary:
Scholarship Sponsor(s): Imperial College London
Host Institution(s): Imperial College London
Scholarship Worth: Full funding + £22,900 + Other Benefits
Number of Awards: 50 Scholarships per year
Study Level: PhD
Nationality: International Students
Requirement and Eligibility Criteria for President's PhD Scholarships 2024:
Applicants can be international students from all backgrounds and nationalities
Both full-time and part-time study on the scholarship is available.
Candidates must be in receipt of, or due to receive, a first class or equivalent in an undergraduate or integrated masters degree; and/or
Candidates with a standalone Master's qualification must have achieved a distinction or, where this has yet to have been achieved, be able to provide evidence of high performance that will lead to a distinction.
Scholarship Benefits
Each of the 50 scholarships available provides the following support during the 3.5 years of study:
Full funding for tuition fees
A stipend of £25,150 (2024-25 rate) per annum to assist with living costs
A consumables fund of £2,000 per annum for the first 3 years of study
A program of bespoke opportunities and events delivered by the Graduate School
SEE ALSO: TWAS-UNESCO Associateship Scheme 2024
Application Procedures for the 2024/2025 President's PhD Scholarships (how to apply):
Prior to applying you must have made contact with a supervisor in an academic department at Imperial College London who has agreed to supervise your research project. Please note that supervisors are limited to supervise one scholar at any time. Please review the President's PhD Scholarships – Unavailable Supervisors page for more information.
There is not a specific scholarship application form. You should submit your application for admission to study at Imperial through our online admissions system and your department will put you forward for the scholarship based on academic merit and potential.
Application Deadline: Open throughout the year
For more information about this opportunity, Visit the Official Website.