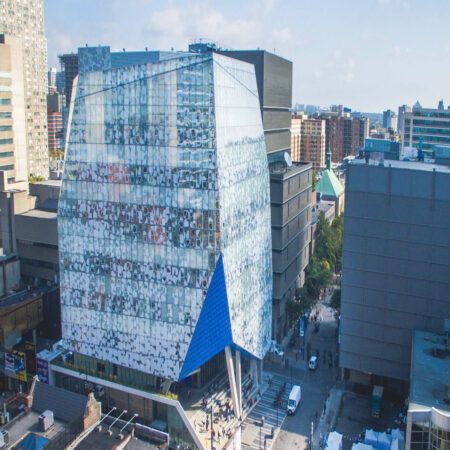 Metro International Secondary Academy Awards 2024 at University of Toronto
The Metro International Secondary Academy Award, which will be given to domestic or foreign undergraduate students based on academic distinction for the 2024/2025 academic year, is now being announced by the University of Toronto.
This Tuition award scholarship is an opportunity that offers $5,000 and two additional awards of $2,500 to qualified domestic and international undergraduate candidates. This program is sponsored by University of Toronto, Canada and is to be taken at University of Toronto, Canada. University of Toronto offers an unparalleled array of academic opportunities and experiences. Find out about U of T's undergraduate admission requirements and what you will need to present based on your academic background. Learn about specific program requirements, English language requirements, transfer credit information and important application dates and deadlines.
The University of Toronto (UToronto or U of T) is a public research university in Toronto, Ontario, Canada, located on the grounds that surround Queen's Park. It was founded by royal charter in 1827 as King's College, the first institution of higher learning in Upper Canada. Originally controlled by the Church of England, the university assumed its present name in 1850 upon becoming a secular institution. As a collegiate university, it comprises 11 colleges each with substantial autonomy on financial and institutional affairs and significant differences in character and history. The university maintains three campuses, the oldest of which is St. George, located in downtown Toronto. The other two satellite campuses are located in Scarborough and Mississauga. The University of Toronto offers over 700 undergraduate and 200 graduate programs. The university receives the most annual scientific research funding and endowment of any Canadian university and is one of two members of the Association of American Universities outside the United States, alongside McGill University. Academically, the University of Toronto is noted for influential movements and curricula in literary criticism and communication theory, known collectively as the Toronto School. It is the largest university in Canada in terms of enrollment with more than 97,000 students.
SEE ALSO: Oxford-Orjiako Graduate Scholarship 2024
Scholarship Summary:
Scholarship Sponsor(s): University of Toronto, Canada
Scholarships to be taken at: University of Toronto, Canada
Scholarship Type: Tuition award
Scholarship Worth: $5,000 and two additional awards of $2,500
Number of Awards: 3 Awards per year
Study Level: Undergraduate
Nationality: Domestic & International students
Requirement and Eligibility Criteria for Metro International Secondary Academy Awards 2024:
Applicant be designated a domestic or international students at undergraduate study level (entering their first year of study based on academic merit)
Preference will be given to graduates of the Metro International Secondary Academy.
English Language Requirement: Applicants may be required to provide evidence of meeting the University of Toronto's minimum English language proficiency requirements.
Scholarship Benefits
One award at $5,000 will be awarded to the student with the highest average
Two additional awards of $2,500 will be awarded, based on academic merit.
SEE ALSO: EPFL Excellence Research Internship Program 2024
Application Procedures for the 2024/2025 Metro International Secondary Academy Awards (how to apply):
Interested and eligible applicants are required to apply to join the University of Toronto. On the application page, you'll also find instructions about submitting academic records and any other required documents, as well as information about tracking the status of your application after you've applied.
Application Deadline: Open (Annually)
For more information about this opportunity, Visit the Official Website.