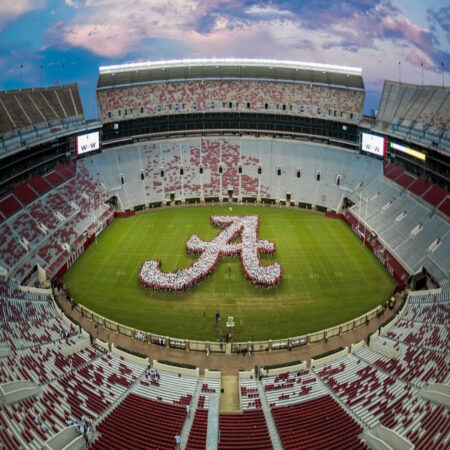 Huntsville Competitive scholarships 2023 at University of Alabama
Applications are hereby invited from suitably qualified students for the Huntsville Competitive scholarships at University of Alabama available for international students who wish to enroll for their Undergraduate degree program at the University for the 2023/2024 academic session.
This Full-fee Scholarship is a fully funded opportunity that provides tuition fee for qualified international Undergraduate candidates. This scholarship is applicable for undergraduate students with outstanding performances from their previous academic records prior to applying to the University of Alabama in Huntsville. This program is hosted and sponsored by University of Alabama in Huntsville, USA.
The University of Alabama is a public research university in Tuscaloosa, Alabama. Established in 1820 and opened to students in 1831, the University of Alabama is the oldest and largest of the public universities in Alabama as well as the University of Alabama System. It is classified among "R1: Doctoral Universities – Very high research activity". As one of the first public universities established in the early 19th century southwestern frontier of the United States, the University of Alabama has left a cultural imprint on the state, region, and nation over the past two centuries. The school was a center of activity during the American Civil War and the Civil Rights Movement. The university offers programs of study in 13 academic divisions leading to bachelor's, master's, education specialist, and doctoral degrees. The only publicly supported law school in the state is at UA.
SEE ALSO: Research Training Program 2023 at Monash University
UAH's competitive scholarships are funded through the generosity of alumni and friends of the University. Student eligibility is based on a variety of criteria including academic interests and achievements, special talents, and demonstrated leadership. The disbursement of these awards is overseen by the Scholarship division of the Office of Financial Aid.
Scholarship Summary:
Scholarship Sponsor(s): University of Alabama in Huntsville, USA
Scholarship Type: Full-fee Scholarship
Host Institution(s): University of Alabama in Huntsville, USA
Scholarship Worth: Tuition fee
Number of Awards: Several
Study Level: Undergraduate
Nationality: International students
Requirement and Eligibility Criteria for Huntsville Competitive scholarships 2023:
Applicants must be international student
Scholarship available for freshmen undergraduate students.
Undergraduate degree in any subject offered by the university.
Applicants must have a high school certificate or equivalent.
Applicants are evaluated based on individual merit and demonstrated success in a rigorous academic environment. High school and/or college coursework, grade point average, and language proficiency factor in admissions decisions.
SEE ALSO: NDEP Graduate Trainee Program 2023 for Young Graduates
Application Procedures for the 2023/2024 Huntsville Competitive scholarships (how to apply):
Competitive Scholarships are applied for using the comprehensive application found at the link. You do not have to apply for individual awards.
This single application will allow you to be considered for all scholarships for which you meet criteria.
Application Deadline: December 15, 2023
For more information about this opportunity, Visit the Official Website.