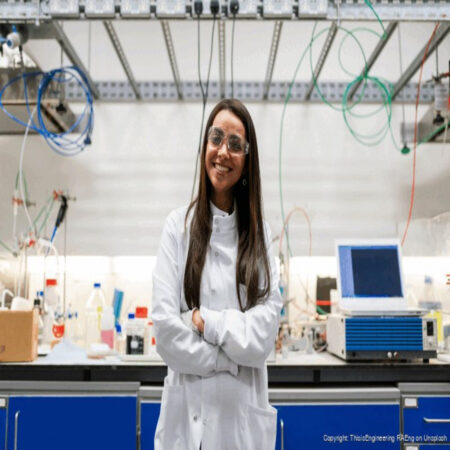 Humboldt Research Fellowship 2023
Applications are invited from suitably qualified postdoctoral and experienced researchers from across the globe for the Humboldt Research Fellowship 2023/2024 session.
This program is sponsored by Alexander von Humboldt Foundation and hosted by German research institutions. Successful Fellows will benefit from individual support from the Humboldt Foundation and diverse sponsorship portfolio. Interested researchers from all over the world are encouraged to take advantage of this wonderful opportunity.
The Alexander von Humboldt Foundation is a foundation established by the government of the Federal Republic of Germany and funded by the Federal Foreign Office, the Federal Ministry of Education and research, the Federal Ministry for Economic Cooperation and Development as well as other national and international partners; it promotes international academic cooperation between excellent scientists and scholars from Germany and from abroad.
SEE ALSO: Vice Chancellor's Illuminate Fellowship 2023 at Queen's University Belfast
Fellowship Sponsor(s): Alexander von Humboldt Foundation
Host Institution(s): German research institutions
Number of Awards: Several
Study Level: Postdoctoral
Duration: Not specified
Nationality: All nationalities
Requirement and Eligibility Criteria for Humboldt Research Fellowship 2023:
Postdoc applicants must have completed their doctorate or equivalent academic qualifications during the last four years. Or you are within six months of completing your doctorate and can already provide a written summary of your findings.
Experienced researchers must have completed their doctorate or equivalent academic qualification during the last twelve years. He/she must also have their academic profile substantiated by an extensive list of publications in academic journals and by publishing houses that are reviewed according to international standards.
Applicants must not be a German national
Applicants may not have lived in Germany for longer than a total of 6 months within the 18-month period prior to submitting your application.
Applicants must have a good knowledge of German or English.
SEE ALSO: UNESCO/Poland Co-Sponsored Engineering Fellowships 2023
Application Procedures for the 2023/2024 Humboldt Research Fellowship (how to apply):
Interested applicants for the Humboldt Research Fellowship are to submit the necessary documents to the Alexander von Humboldt Foundation online only. Submit your application via the application portal by the application deadline.
Document Requirements:
Curriculum vitae
Research outline
Complete list of your publications
List of selected key publications
Key publications
Doctoral certificate or proof that your doctorate has been completed successfully, or confirmation that this will be the case within the next six months.
Host's statement and confirmation that research facilities are available, as well as two expert reviews.
Application Deadline: July, 2023
For more information about this opportunity, Visit the Official Website.