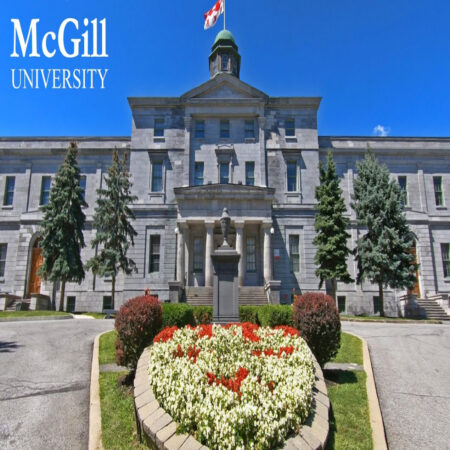 Entrance Bursary Program 2023 at McGill University
McGill University is currently open for applications from outstanding and motivated international candidates who wish to enroll for Entrance Bursary Program 2023/2024 academic session in Canada. This program is eligible to Undergraduate students.
This scholarship is a full funded opportunity for qualified international Undergraduate candidates. McGill University is committed to supporting the academic pursuits of qualified undergraduate students who require financial assistance. The University's Entrance Bursary Program offers entrance bursaries to students from low to modest-income families who demonstrate financial need. This program is hosted and sponsored by McGill University, Canada.
McGill University is an English-language public research university located in Montreal, Quebec, Canada. Founded in 1821 by royal charter granted by King George IV, the university bears the name of James McGill, a Scottish merchant whose bequest in 1813 formed the university's precursor, University of McGill College (or simply, McGill College); the name was officially changed to McGill University in 1885. McGill offers degrees and diplomas in over 300 fields of study, with the highest average entering grades of any Canadian university. Most students are enrolled in the six largest faculties, namely Arts, Science, Medicine, Education, Engineering, and Management. McGill is the most internationally diverse of any medical-doctoral research university in Canada, with international students comprising over 30% of its student population and hailing from more than 150 countries. McGill is ranked among the world's top universities by major educational publications, and has held the top position in the country for the past 18 years in the annual Maclean's Canadian university rankings.
SEE ALSO: Baker Hughes Internships for Students and Graduates 2023
Scholarship Summary:
Scholarship Sponsor(s): McGill University, Canada
Host Institution(s): McGill University, Canada
Scholarship Worth: Funded
Number of Awards: 1 year
Study Level: Undergraduate
Nationality: International
Requirement and Eligibility Criteria for Entrance Bursary Program 2023:
Enroll in a full-time degree program at the University
Demonstrate financial need, including the intention to apply for government student aid and/or Indigenous Band Support Funding
Students registered with the Student Accessibility & Achievement may be eligible for financial aid while pursuing a reduced course load.
Decision times
Award decisions begin in February, and continue thereafter on a rolling basis, 2-3 weeks from the date of application submission and/or documentation receipt (where required). Decisions are posted on the Financial Aid/Awards tab on Minerva and are followed by a formal letter. Awardees are encouraged to pay special attention to their letter as it contains important information about the award.
Benefits
The Entrance Bursary program is a Need-based financial aid for future undergraduates.
The goal of the program is to make the University more accessible to those who face financial challenges by supplementing other funding resources such as government aid, Indigenous Band Support Funding, part-time work, parental support, and other sources of funding.
SEE ALSO: The Deutschland Stipendium Awards 2023
Application Procedure for the 2023/2024 Entrance Bursary Program (how to apply):
Upon notification of acceptance to the University (either by formal letter or via the Admissions Status page on Minerva), the application becomes available on Minerva: select the Financial Aid/Awards tab > Financial Aid Menu > Apply for a McGill Entrance Bursary > Apply to Entrance Bursary Program > Complete then submit your application.
Canadian (citizen or permanent residents) students living outside of Canada must submit a CSS Financial Aid Profile to Scholarships and Student Aid in addition to the McGill Minerva aid application.
U.S. students who wish to apply to the Entrance Bursary Program from the University must submit a CSS Profile in addition to the McGill Minerva aid application.
International (non-US) students who wish to apply to the Entrance Bursary Program from the University must submit a CSS Profile in addition to the McGill Minerva aid application.
If you are a student with a disability who requires help completing online applications, please do not hesitate to contact us.
Application Deadline: June 30, 2023
For more information about this opportunity, Visit our Official Website.