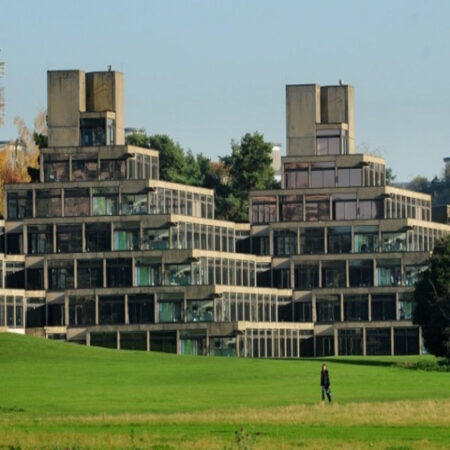 2023 LLM Academic Excellence Scholarships at University of East Anglia
The University of East Anglia is delighted to welcome suitable international students for the 2023 LLM Academic Excellence Scholarships in United Kingdom. This program is eligible for Postgraduate students.
This scholarship is partially funded and an award up to £2,000 is given to qualified Postgraduates candidates for general expenses. This scholarship is sponsored and hosted by University of East Anglia, UK. The scholarship is designed to support postgraduate students who have been offered a place to study with UEA and is aimed at supporting applicants who wish to study at the University but with limited resources.
The University of East Anglia is a public research university in Norwich, England. Established in 1963 on a 320-acre campus west of the city center, the university has four faculties and 26 schools of study.
SEE ALSO: Schwarzman Scholarship Award for International Students 2024
Scholarship Summary:
Scholarship Sponsor(s): University of East Anglia, UK
Host Institution(s): University of East Anglia, UK
Value of Award: Up to £2,000
Number of Awards: 10
Type: Postgraduate
Eligible Countries: International
Requirements and Eligibility Criteria for LLM Academic Excellence Scholarships 2023:
Applicants must be a graduate from an international institution of education.
Applicants must have secured admission to the applied LLM course at UEA.
Applicants must hold a degree with classification 2:1 or its international equivalent.
Applicants must submit scores of the following English language proficiency tests: IELTS: 6.0, PTE (Pearson): 64
SEE ALSO: Equal Access Scholarships 2023 at University of York
Application Procedures for the 2023/2024 LLM Academic Excellence Scholarships (how to apply):
All eligible candidates to whom the School has made an offer will automatically be invited to apply for the Scholarship by completing and submitting a short Application Form. The School reserves the right to withdraw the offer as and when the Academic Scholarship Fund has been used. Apply for your course
Application Deadline: Not Specified
For more information about this opportunity, Visit our Official Webpage.