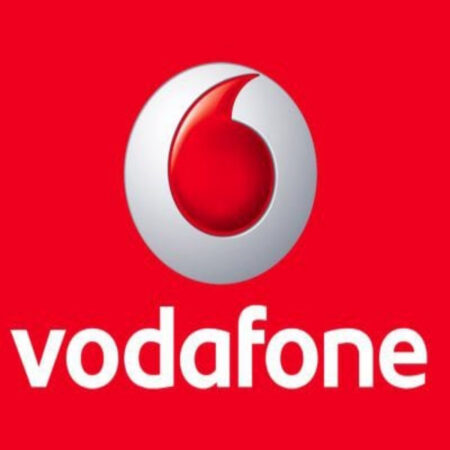 Vodafone Ghana Internship Program 2023
Applications are invited from suitably qualified applicants for the Vodafone Ghana Internship Program 2023/2024 session. This program is eligible to First Degree candidates.
This Undergraduate Internship is organized by Vodafone and is located in Ghana. The Internship program provides hands-on experience and development for undergraduate students to improve their skills and make them more competitive, whether in the pursuit of their education or career. The Vodafone Internship Program is designed to give you hands-on work experience and afford you the platform to exhibit your talent. this program is aimed at fine-tuning skills, clarifying career goals, expanding network of experienced professionals and making the best version of the intern.
Vodafone Group Plc is a British multinational telecommunications company. Its registered office and global headquarters are in Newbury, Berkshire, England. It predominantly operates services in Asia, Africa, Europe, and Oceania. As of January 2023, Vodafone owns and operates networks in 21 countries, with partner networks in 47 further countries. Its Vodafone Global Enterprise division provides telecommunications and IT services to corporate clients in 150 countries. Vodafone has a primary listing on the London Stock Exchange and is a constituent of the FTSE 100 Index. The company has a secondary listing on Nasdaq.
SEE ALSO: Nedbank Quants Graduate Programme 2023
Interns are assigned to teams across our functional areas (Human Resource, Finance, Consumer Business, Enterprise Business, External Affairs & Legal, Commercial & Digital Operations and Technology). Their work is core to Vodafone and varies in scope and in length — ranging from the day-to-day work and projects lasting the duration of the 2 months internship.
Interns have the opportunity to take advantage of the learning and development programs Vodafone offers. We encourage interns to invest in themselves and grow their personal and professional skills on an ongoing basis.
Internship Summary:
Company/Organisation(s): Vodafone
Program Type: Undergraduate Internship
Program Location: Ghana
Available Slot: Several
Basic Qualifications: First degree
Nationality: Ghanaians
Requirement and Eligibility Criteria for Vodafone Ghana Internship Program 2023:
You are a tertiary student still studying for a degree or MBA in a recognized University
You have a curious mind and are willing to learn
You are open minded and able to work in a multi-cultural environment
You are able to adhere to Corporate rules and policies e.g. Confidentiality
You will be able to provide a valid and current recommendation letter from your institution of study if you are successful
SEE ALSO: Grants for Foreign and Italian Citizens Living Abroad 2023
Application Procedures for the 2023/2024 Vodafone Ghana Internship Program (how to apply):
Interested applicants for the Vodafone Ghana Internship Program 2023 are to complete an online application and provide all the necessary information.
Application Deadline: 21st May 2023
For more information about this opportunity, Visit the Official Website.