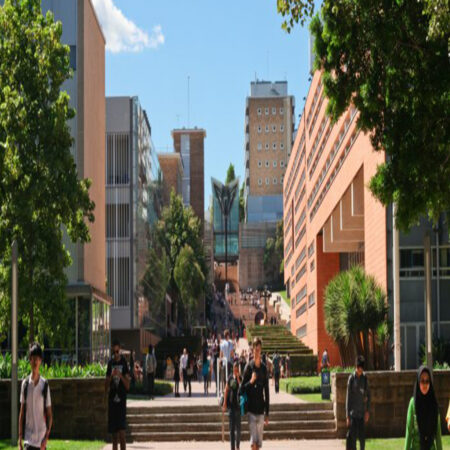 UNSW Global University Award 2024 to Study in Australia
Applications are hereby invited from suitably qualified international candidates wishing to apply for UNSW Global University Award for the 2024/2025 academic session. This program is offered to undergraduate candidates.
This scholarship is an opportunity that offers Up to $10,000 to qualified international undergraduate candidates. This program is sponsored and hosted by UNSW Sydney, Australia. Students who successfully complete a UNSW Global Foundation Studies program and intend to progress to a UNSW bachelor's degree are eligible for the UNSW Global Academic Award.
The University of New South Wales (UNSW), also known as UNSW Sydney, is a public research university based in Sydney, New South Wales, Australia. It is one of the founding members of Group of Eight, a coalition of Australian research-intensive universities. Established in 1949, UNSW is a research university and a member of Universitas 21, a global network of research universities. It has international exchange and research partnerships with over 200 universities around the world. UNSW is best known in the field of science, technology, engineering, and mathematics (STEM), and ranked highly in both domestic and international university-ranking tables. The university comprises seven faculties, through which it offers bachelor's, master's and doctoral degrees. The main campus is in the Eastern Suburbs in the suburb of Kensington, 7 kilometers (4.3 mi) from the Sydney central business district (CBD). The creative arts faculty, UNSW Art & Design, is located in Paddington, and sub campuses are located in the Sydney CBD as well as several other suburbs, including Randwick and Coogee. Research stations are located throughout the state of New South Wales. The university's second largest campus, known as UNSW Canberra at ADFA (formerly known as UNSW at ADFA), abbreviated to UNSW Canberra, is situated in Canberra, in the Australian Capital Territory (ACT). ADFA is the military academy of the Australian Defence Force, and UNSW Canberra is the only national academic institution with a defence focus.
SEE ALSO: Oxford-Grace Lake Scholarship 2024
Scholarship Summary:
Scholarship Sponsor(s): UNSW Sydney, Australia
Host Institution(s): UNSW Sydney, Australia
Scholarship Worth: Up to $10,000.
Number of Awards: Several
Study Level: Undergraduate
Nationality: International Students
Requirement and Eligibility Criteria for UNSW Global University Award 2024:
Must be completing a UNSW Global Foundation Studies program (in Sydney or off-shore)
Must have applied and received an offer of admission (unconditional) into a UNSW Undergraduate program
Applicants are not required to submit an online application to be considered.
Scholarship Benefits
Offer 1: $5,000 for one year
Offer 2: $10,000 for one year
Invitation to UNSW networking events
Invitation to attend the award Ceremony
SEE ALSO: Oil and Gas Technical Apprenticeship Program (OGTAP) 2024
Application Procedures for the 2024/2025 UNSW Global University Award (how to apply):
There is no separate application for the UNSW Global University scholarship. Enrollment in the UNSW Global's Foundation Studies program will automatically qualify you to be considered for this Award.
Application Deadline: 30 November 2023
For more information about this opportunity, Visit the Official Website.