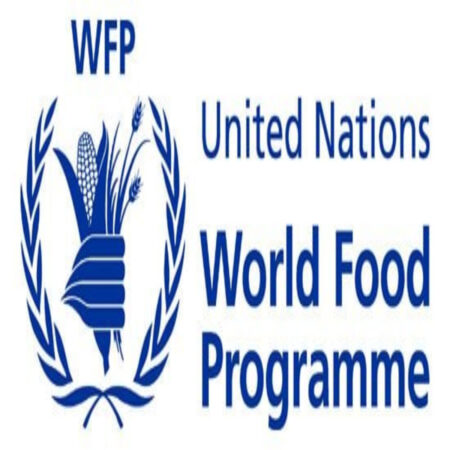 The United Nations World Food Programme (UN-WFP) Graduate Internship
The United Nations is currently welcoming applications from African candidates of the highest integrity and professionalism who share in the humanitarian principles for The United Nations World Food Programme 2023/2024 sessions. This program is open to B.Sc candidates.
This Graduate Trainee program is organized by UN-WFP and is located at Nairobi, Kenya. The United Nations World Food Programme is the world's largest humanitarian agency fighting hunger worldwide. The mission of WFP is to help the world achieve Zero Hunger in our lifetimes.
The World Food Programme is an international organization within the United Nations that provides food assistance worldwide. It is the world's largest humanitarian organization and the leading provider of school meals. Founded in 1961, WFP is headquartered in Rome and has offices in 80 countries. As of 2021, it supported over 128 million people across more than 120 countries and territories. In addition to emergency food relief, WFP offers technical and development assistance, such as building capacity for emergency preparedness and response, managing supply chains and logistics, promoting social safety programs, and strengthening resilience against climate change. It is also a major provider of direct cash assistance and medical supplies, and provides passenger services for humanitarian workers. WFP is an executive member of the United Nations Sustainable Development Group, a consortium of UN entities that aims to fulfill the 17 Sustainable Development Goals (SDG), with a priority on achieving SDG 2 for "zero hunger" by 2030. The World Food Program was awarded the Nobel Peace Prize in 2020 for its efforts to provide food assistance in areas of conflict, and to prevent the use of food as a weapon of war and conflict.
SEE ALSO: Global Excellence Scholarships 2023 at University of Minnesota
Every day, WFP works worldwide to ensure that no child goes to bed hungry and that the poorest and most vulnerable, particularly women and children, can access the nutritious food they need. The description of the activities expected for the proficiency level are:
Supply Chain Strategy – Demonstrates robust understanding of supply chain strategies. Conducts analytical and conceptual work in support of strategy design and implementation. Operationalizes strategies in own area of responsibility.
Supply Chain Planning – Leads supply chain planning within area of operations managed. Oversees and coordinates periodic planning across functions and with partners. Ensures consensus based plans are in place and aligned with strategy.
Supply Chain & Networks Management – Manages end-to-end supply chain within area of operations. Leads the design and implementation of supply chain, retail and partnership networks. Oversees and coordinates integrated delivery of supply chain services.
Supply Chain Capacity Strengthening – Leads design and implementation of supply chain capacity strengthening initiatives within area of operations managed. Leverages WFP's supply chain capacities and networks to strengthen national value chains and stakeholders.
Supply Chain Performance & Development – Leads continuous supply chain improvement and innovation initiatives within area of operations managed. Defines operational performance targets, monitors performance, anticipates and mitigates risks for timely corrective actions.
Internship Summary:
Company/Organisation(s): UN-WFP
Program Type: Graduate Trainee
Program Location: Nairobi, Kenya
Program Duration: Not specified
Available Slot: Not specified
Basic Qualifications: B.Sc in international relations, political science, humanitarian action, logistics & supply chain or a closely related field
Nationality: African
Requirement and Eligibility Criteria for The United Nations World Food Programme (UN-WFP) Graduate Internship:
To enroll in this program, Candidates must meet the following qualifications:
University degree in international relations, political science, humanitarian action, logistics & supply chain or a closely related field.
Demonstrable equivalent combination of education and experience is also acceptable.
Experience: A minimum of 5 years or more of post-graduate, progressively responsible professional experience in Logistics Emergency Response, Disaster Risk Reduction (DRR), capacity building, Exposure to the Logistics Cluster and working with government/national actors is required.
DESIRED EXPERIENCES FOR ENTRY INTO THE ROLE
Knowledge and Skills:
Understanding of, and commitment to, capacity strengthening concepts and approaches.
Able to to lead in a team-based environment and to work under tight deadlines with no supervision and minimal guidelines, and within remote working limitations where relevant;
Experience in humanitarian logistics and overall supply-chain management;
Experience in humanitarian response planning.
Good communication skills, oral and writing, report writing skills will be key.
Excellent interpersonal, communication and facilitation skills with the ability to lead large cross-cultural group exercises.
Ability to comfortably communicate, build and maintain relationships with high-level officials and government counterparts.
Proficiency in Windows, MS office (Word, Excel, PowerPoint, Outlook, SharePoint).
Willingness to work in challenging environments / field locations, active in identifying project risks, and having a problem-solving mindset (i.e. identifying and notifying of potential/actual issues along with a proposed way to address it).
SEE ALSO: Ursinus Gateway International Scholarship 2023
Application Procedures for the 2023/2024 The United Nations World Food Programme (UN-WFP) Graduate Internship (how to apply):
Interested and qualified candidates should click here to apply
WFP is an equal opportunity employer and does not charge fees from applicants at any stage of the recruitment process. Only short listed applicants will be contacted.
Qualified female candidates are particularly encouraged to apply.
For any queries write to Nairobi.queryhr@wfp.org
Application Deadline: September 22, 2023
For more information about this opportunity, Visit the Official Website.