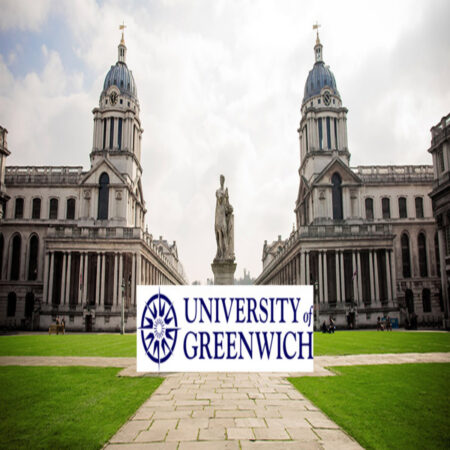 Postgraduate Research Scholarship 2023 at University of Greenwich
The University of Greenwich is seeking applications from competent foreign applicants for its postgraduate research scholarship program for the academic year 2023/2024. Masters and PhD students who want to enroll in a program at the University are eligible for this award.
This Tuition award is partially funded and an award of £15,285 is given to qualified international Masters & PhD students. This scholarship is sponsored by University of Greenwich, UK and is to be taken at University of Greenwich, UK. The candidate(s) will work on a project to look into stochastic lattice Boltzmann equations (LBEs) to solve mechanistic models of disease spreading in order to discover relationships between spatially dependent parameters and the spread of infectious diseases. This project will look into lattice Boltzmann modelling of disease outbreaks (Covid-19).
The University of Greenwich is a public university located in London and Kent, United Kingdom. Previous names include Woolwich Polytechnic and Thames Polytechnic. The university's main campus is at the Old Royal Naval College, which along with its Avery Hill campus, is located in the Royal Borough of Greenwich. Greenwich also has a satellite campus in Medway, Kent, as part of a shared campus. The university's range of subjects includes architecture, business, computing, mathematics, education, engineering, humanities, maritime studies, natural sciences, pharmacy and social sciences. Greenwich's alumni include two Nobel laureates: Abiy Ahmed and Charles K. Kao. It received a Silver rating in the UK government's Teaching Excellence Framework.
SEE ALSO: Daemen College Founders Scholarship 2023
Scholarship Summary:
Scholarship Sponsor(s): University of Greenwich, UK
Scholarships to be taken at: University of Greenwich, UK
Scholarship Type: Tuition award
Scholarship Worth: £15,285
Number of Awards: Not stated
Nationality: International students
Requirement and Eligibility Criteria for Postgraduate Research Scholarship 2023:
Applicants must be international students.
The award is available for masters & PhD program in Liberal Arts and Sciences offered by the University.
This scholarship may require Academic Technology Approval Scheme approval for the successful candidate if from outside of the EU/EEA.
A PhD project research proposal that is related to the research area
Independent thinking and analytical aptitude for devising innovative scientific or technical solutions.
Demonstrate capacity for effective independent work and as part of a team
Demonstrate enthusiasm, motivation, flexibility and confidence
English Language Requirement: For those whose first language is not English and/or if from a country where English is not the majority spoken language (as recognised by the UKBA), a language proficiency score of at least IELTS 6.5 (in all elements of the test) or an equivalent UK VISA and Immigration secure English Language Test is required, unless the degree above was taught in English and obtained in a majority English speaking country, e.g. UK, USA, Australia, New Zealand, etc, as recognised by the UKBA.
Scholarship Benefits
The value of the Postgraduate Research Scholarship at University of Greenwich award is within the range of £15,285 awarded to international students
SEE ALSO: Schneider Electric Internships program 2023
Application Procedures for the 2023/2023 Postgraduate Research Scholarship (how to apply):
To be considered for a study spot at the institution, all qualified and interested applicants for the Postgraduate Research Scholarship at University of Greenwich must submit an online application. Then, if they are qualified, they are taken into consideration for the scholarship; all other applications will be rejected.
Document Requirement:
All applications for the University of Greenwich Postgraduate Research Scholarship must include the following information. Applications not containing these documents will not be considered.
Scholarship Reference Number (Ref)– included in the personal statement section together with your personal statement as to why you are applying
A research proposal related to the subject topic.
CV including 2 referees
Academic qualification certificates/transcripts and IELTs/English Language certificate if you are an international applicant or if English is not your first language or you are from a country where English is not the majority spoken language as defined by the UK Border Agency.
The application form's qualifying part requires applicants to upload their credentials. Documents attached must be in PDF format. You are urged to discuss the points above with the Lead Supervisor before submitting your application.
Application Deadline: Not Specified
For more information about this opportunity, Visit the Official Website.