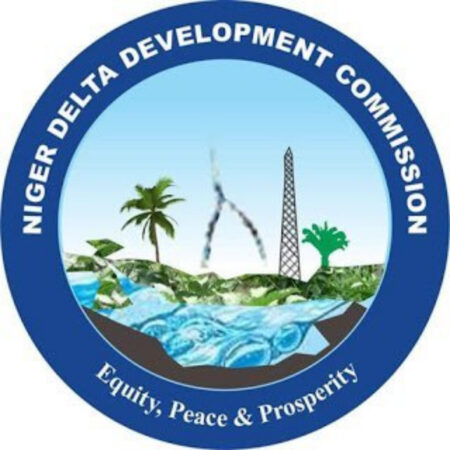 NDDC Post-Graduate Scholarships 2023
For the academic year 2023/2024, qualified Nigerian students can apply for the NDDC Post-Graduate Scholarships. The award is open to masters students, however those who are interested are asked to make sure they are eligible before the deadline.
This scholarship is an opportunity offered to qualified masters candidates. This program is sponsored by Niger Delta Development Commission (NDDC) and hosted by Foreign universities. The long awaited Scholarship from the Niger Delta Development Commission is geared towards equipping the young people with relevant training and skills for effective participation in the local content program of the Federal Government. This program is aimed at boosting Human Resource Development in the Niger Delta region. Interested applicants are encouraged to take advantage of this offer.
The Niger Delta Development Commission is a federal government agency established by Nigerian president Olusegun Obasanjo in the year 2000 with the sole mandate of developing the oil-rich Niger Delta region of Nigeria. In September 2008, President Umaru Yar'Adua announced the formation of a Niger Delta Ministry, with the Niger Delta Development Commission to become a parastatal under the ministry. One of the core mandates of the commission is to train and educate the youths of the oil rich Niger Delta regions to curb hostilities and militancy, while developing key infrastructure to promote diversification and productivity.
SEE ALSO: Commonwealth Master's Scholarship 2023 at Prifysgol Bangor University
The scholarship seeks to enable young Nigerians to acquire specialization in their fields of study and thus compete globally in various professional disciplines. The scheme is for qualified candidates possessing relevant Bachelor's degrees from recognized Universities in the following professional disciplines:
Biomedical Engineering
Software Engineering
Marine Engineering
Mechanical Engineering
Electrical/Electronic Engineering
Robotic Engineering
Information Technology
Artificial Intelligence
Math/Sciences
Medical Sciences
Hospitality Management
Law
Architecture
Environmental Science
Scholarship Summary:
Scholarship Sponsor(s): Niger Delta Development Commission (NDDC)
Host Institution(s): Foreign universities
Scholarship Worth: Not specified
Number of Awards: Several
Study Level: Masters
Nationality: Nigerians
Requirement and Eligibility Criteria for NDDC Post-Graduate Scholarships 2023:
Scholar must hail from the Niger Delta Region.
Must have obtained a First Class Degree, Second Class Upper, or Lower Division.
Selection Process
Initial Application: Interested candidates must submit an online application via the Commission's Website.
Preliminary Shortlisting: Candidates will be shortlisted based on the following criteria: WASSCE/NECO results, Undergraduate degree classification (1st Class, Second Class Upper/Lower), Local Government Identification
Computer-Based Test: Shortlisted candidates will undergo a computer-based test conducted by consultants in Rivers State.
Minimum test Score: Candidates must achieve a minimum score of 70% in the test to proceed to the next stage.
Further Shortlisting: Candidates who successfully pass the test will be further shortlisted.
Final Verification: The final verification of the candidates will be done through the Local Government Area (LGA) and Community Development Committee (CDC).
SEE ALSO: Food And Agriculture Organization Internship 2024
Application Procedures for the 2023/2024 NDDC Post-Graduate Scholarships (how to apply):
Interested applicants for the NDDC Post-Graduate Scholarship 2023/2024 are to complete an online application and provide the following documents:
Recent passport photograph
Local Government Identification Letter
Post Graduate admission letter from a recognized overseas university
Relevant degree from recognized universities
NYSC Discharge/Exemption Certificate
Upon successful completion of the application form, a registration number will be automatically assigned. Applicants are advised to print a hard copy of the online-generated acknowledgement for future reference.
All shortlisted applicants will be announced and posted on the NDDC website. these shortlisted candidates will subsequently be required to take part in a Computer-Based Test (CBT).
Application Deadline: Five weeks from official advert announcement
For more information about this opportunity, Visit the Official Website.