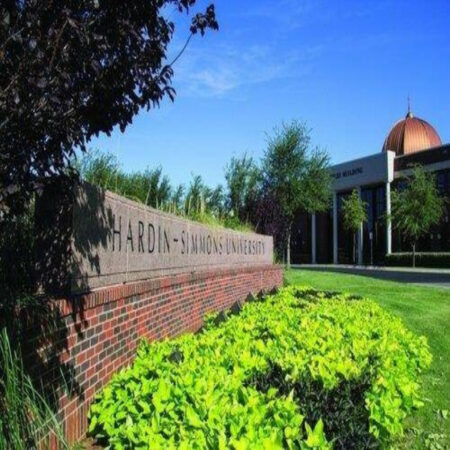 International Scholarship 2023 at Hardin-Simmons University
Hardin-Simmons University is currently receiving applications from international students for the 2023 International Scholarship in the United States. This program is open to those who wish to continue their Undergraduate program in the above institution.
This program is a partially funded opportunity and a non refundable offer of $10,000 – $21,000 is given to qualified Undergraduate candidate for educational expenses. This scholarship is sponsored and hosted by Hardin-Simmons University, USA. The university provides excellent scholarships for high achieving international students who desire to study in the United States at their Abilene, Texas campus.
Hardin–Simmons University is a private Baptist university in Abilene, Texas. It is affiliated with the Baptist General Convention of Texas. It was founded as Abilene Baptist College in 1891 by the Sweetwater Baptist Association and a group of cattlemen and pastors who sought to bring Christian higher education to the Southwest.
SEE ALSO: Global Curtin Merit Scholarships 2023 at Curtin University
These are various types of Hardin-Simmons University International Student Scholarships awarded to all international undergraduate students:
Trustee Scholarship
Presidents Scholarship
Deans Scholarship
University Scholarship
Leland Award
Honors Scholarship
HSU considers a student's academic records, college entrance exam scores, co-curricular involvement, enrollment status, and anticipated major when awarding scholarships to an international.
Requirements and evaluation criteria for international student scholarships are subject to change. Institutional scholarships are applied to fall and spring semesters only for on-campus undergraduate students and are tuition-specific. Students must apply for institutional scholarships through Scholarship Central.
Scholarship Summary:
Scholarship Sponsor(s): Hardin-Simmons University, USA
Scholarship Type: Funded
Host Institution(s): Hardin-Simmons University, USA
Scholarship Worth: $10,000 – $21,000
Number of Awards: Several
Study Level: Undergraduate
Nationality: International Students
Requirements and Eligibility Criteria for International Scholarship 2023:
Applicants must be international Students
For Trustee scholarship, applicants must have a 1330 SAT (or) 29 ACT (or) 89 CLT and renewal of 3.75 GPA
For President Scholarship, applicants must have a 1230 SAT (or) 26 ACT (or) 81 CLT and a renewal of 3.25 GPA
For Deans scholarship, applicants must have a 1130SAT (or) 23ACT (or) 74 CLT and a renewal of 2.75 GPA
For University scholarship, applicants must have a 1030SAT (or) 20ACT (or) 66 CLT and a renewal of 2.25 GPA
Applicants must be newly admitted into the University.
SEE ALSO: International Deans Scholarships 2023 at Bangor University
Application Procedures for the 2023/2024 International Scholarship (how to apply):
Interested applicants applicants must take admission in the undergraduate program in the University through the school's online application portal. Most scholarships are awarded automatically based on certain eligibility and selection criteria.
Application Deadline: May 31 (Yearly)
For more information about this opportunity, Visit the Official Website.