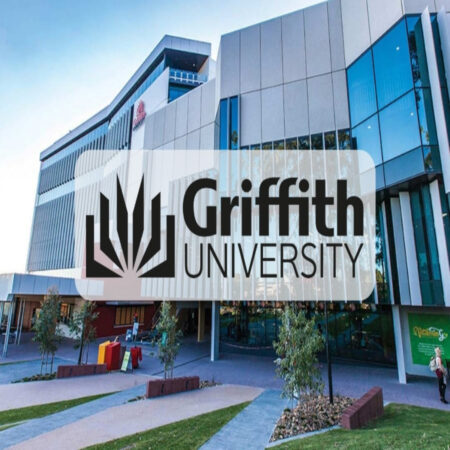 International Remarkable Scholarship 2023 at Griffith University
Griffith University is currently receiving applications from interested and eligible international students for International Remarkable Scholarship, commencement in 2023/2024 academic session. This program is open to those pursing their Undergraduate and Postgraduate program in Australia.
This program is partially funded and it covers 50% of tuition fees for qualified Undergraduate and Postgraduate candidates. This scholarship is sponsored and hosted by Griffith University, Australia. The university provides an excellent educational environment and here students will learn from industry professionals and complete work placement as part of your degree.
Griffith University is a public research university in South East Queensland on the east coast of Australia. Formally founded in 1971, Griffith opened its doors in 1975, introducing Australia's first degrees in environmental science and Asian studies
SEE ALSO: Minerva Scholarship Fund 2023 at Leiden University
Scholarship Summary:
Scholarship Sponsor(s): Griffith University, Australia
Host institution(s): Griffith University, Australia
Value of Award: Covers 50% of tuition fees
Number of Awards: Not Known
Type: Undergraduate and Postgraduate
Eligible Countries: International
Requirements and Eligibility Criteria for International Remarkable Scholarship 2023:
Applicants must have a minimum GPA or equivalent in previous studies for undergraduate degree applicants. Please refer to the minimum GPA criteria (PDF).
Postgraduate coursework applicants must have a minimum GPA in undergraduate studies of 3.0 on a 4.0 scale or 5.5 on a 7.0 scale.
Applicants must be International students
Applicants must have satisfied all appropriate entry requirements for the proposed degree program, including results of previous study and English language proficiency as per Griffith University's entry requirements.
Applicants must be commencing and enrolling as a new full-time student in a postgraduate coursework degree in Trimester 2 or 3 2023 at Griffith University.
SEE ALSO: Department of Mathematics Scholarship Award 2023 at University of Manchester
Application Procedures for the 2023/2024 International Remarkable Scholarship (how to apply):
Candidates who met the above requirements and eligibility criteria for the undergraduate or postgraduate degree at Griffith University must submit the program application form by the given deadline after receiving a conditional or unconditional offer from the University.
Application Deadline:
Trimester 2 2023 – 15 April 2023
Trimester 3 2023 – 4 August 2023
For more information about this opportunity, Visit our Official Website.