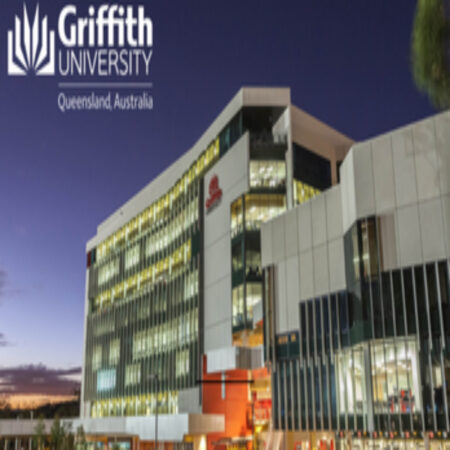 International Postgraduate Research Scholarship 2023 at Griffith University
Griffith University is currently receiving applications from interested and eligible international students for International Postgraduate Research Scholarship , commencement in 2023/2024 academic session. This program is open to those pursing their Postgraduate program in Australia.
This program is a full tuition fee opportunity for qualified Postgraduate candidates. This scholarship is sponsored and hosted by Griffith University, Australia. The Griffith University International Postgraduate Research Scholarship is available to apply for during the University's Continuous Scholarship Round. The GUIPRS covers tuition fees for the applicant for up to three years for doctoral candidates and up to two years for research Masters candidates.
Griffith University is a public research university in South East Queensland on the east coast of Australia. Formally founded in 1971, Griffith opened its doors in 1975, introducing Australia's first degrees in environmental science and Asian Studies. The university has five campuses across the region: Gold Coast, Nathan, Logan, South Bank, and Mt Gravatt. Griffith University is one of Australia's leading universities and is ranked in the top 2% of universities worldwide. The university offers undergraduate, postgraduate, and research programs across a range of disciplines, including business, law, science, health, education, engineering, and the arts. According to the 2021 Student Experience Survey, it has the ninth-highest student satisfaction rating among all Australian universities and, since 2012, has received more Australian Awards for University Teaching than any other Australian university. It's alumni and academic staff includes distinguished figures such as 2017 Australian of the Year Emeritus Professor Alan Mackay-Sim and the 2021 Queensland Australian of the Year Dinesh Palipana.
SEE ALSO: Global Excellence Scholarship 2023 at University of Western Australia
In addition, the scholarship covers Overseas Student Health Cover for the applicant and any dependant/s for the duration of the scholarship.
Research candidates are required to hold a visa for their program length plus an additional eight months to allow for interactive thesis marking. Candidates undertaking a PhD will require 57 months of overseas health cover.
Holders of Griffith University scholarships will receive cover (if undertaking a PhD) for the first 42 months of their program and will be required to pay the remaining 15 months (and provide evidence of coverage) at the time of accepting their offer.
Scholarship Summary:
Scholarship Sponsor(s): Griffith University, Australia
Host Institution(s): Griffith University, Australia
Scholarship Worth: Full tuition fee
Number of Awards: Several
Study Level: Postgraduates
Nationality: International Students
Requirement and Eligibility Criteria for International Postgraduate Research Scholarship 2023:
Applicants must be international students
The GUIPRS is available to international applicants who are commencing or enrolled in a research program (for which RTP support is available).
A GUIPRS will not be awarded to a candidate who is in receipt of an equivalent award or scholarship from the Commonwealth Government designed to offset research program tuition fees.
Applicants should refer to current GUIPRS conditions of award (PDF, 173k)for further details.
SEE ALSO: Nigerian Agip Exploration (NAE) Scholarships 2023
Application Procedures for the 2023/2024 International Postgraduate Research Scholarship (how to apply):
Interested applicants seeking for Griffith University International Postgraduate Research Scholarship should please follow the process for submitting an online application for a higher degree by research program, which also includes a section for scholarship application. You can access the online application here.
Current research candidates are required to follow a different process for submitting a scholarship application. Details can be found here.
Applicants may only apply a maximum of two times in a five-year period for consideration in the scholarship ranking and selection process.
Application Deadline: Not Specified
For more information about this opportunity, Visit the Official Website.